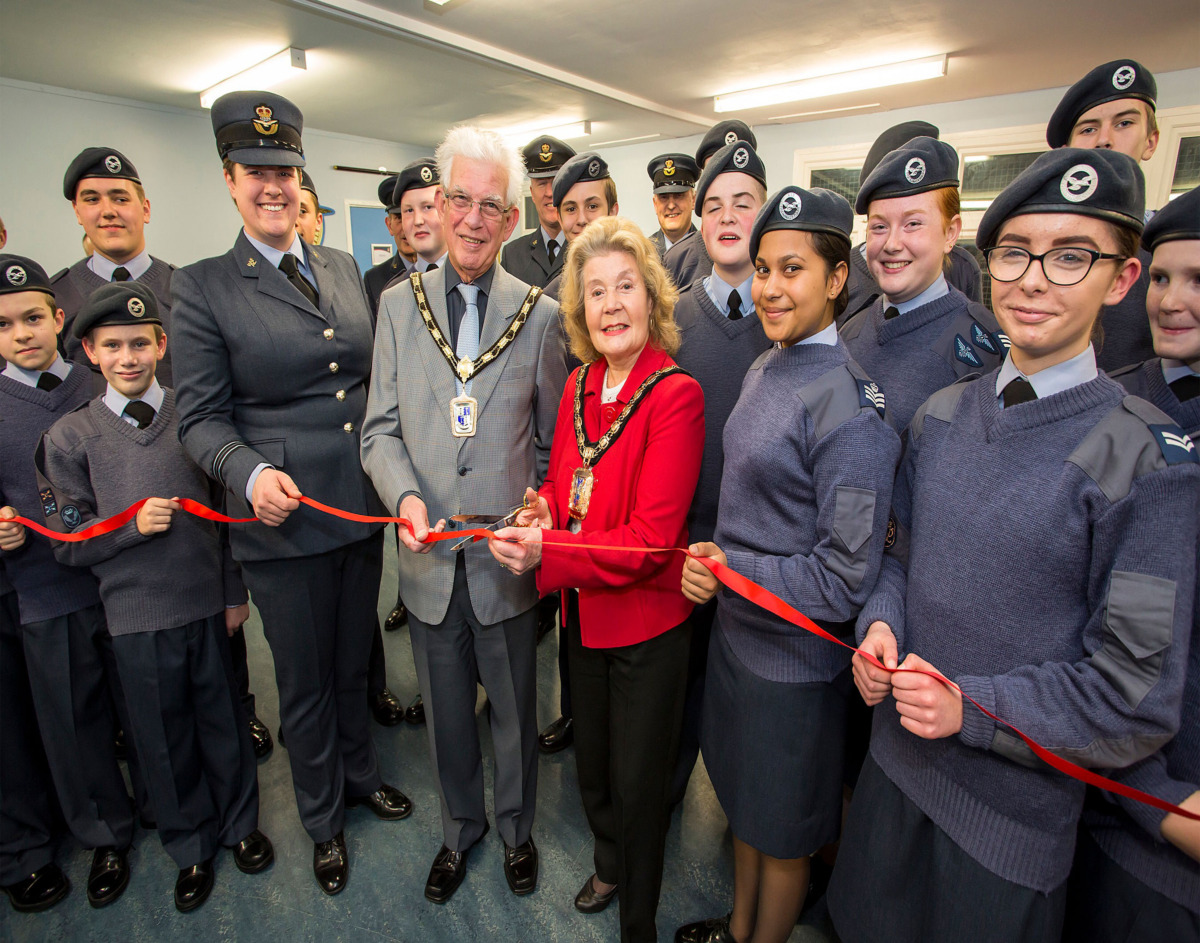 Local Major Attends HQ Relaunch Event
2260 (Waterlooville) Sqn Air Cadets hosted a special event to celebrate the completion of the refurbishment works on their headquarters. Local mayor Elaine Shimbart was invited to the special event to see how the air cadets had used the money collected from various fundraising activities.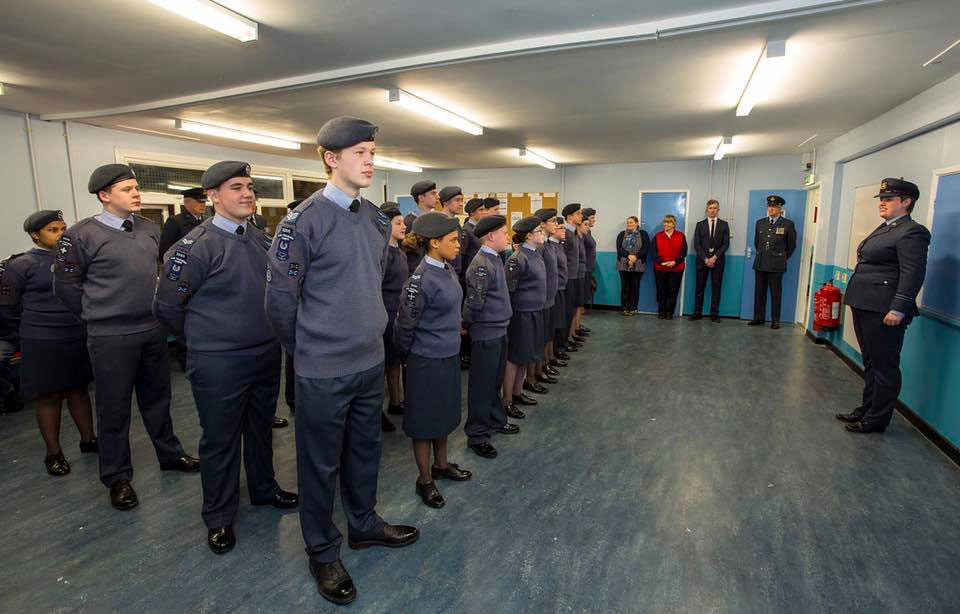 2260 Waterlooville) Squadron Air Cadets
The air cadets were also given the opportunity to demonstrate to the Major the various skills they had learnt.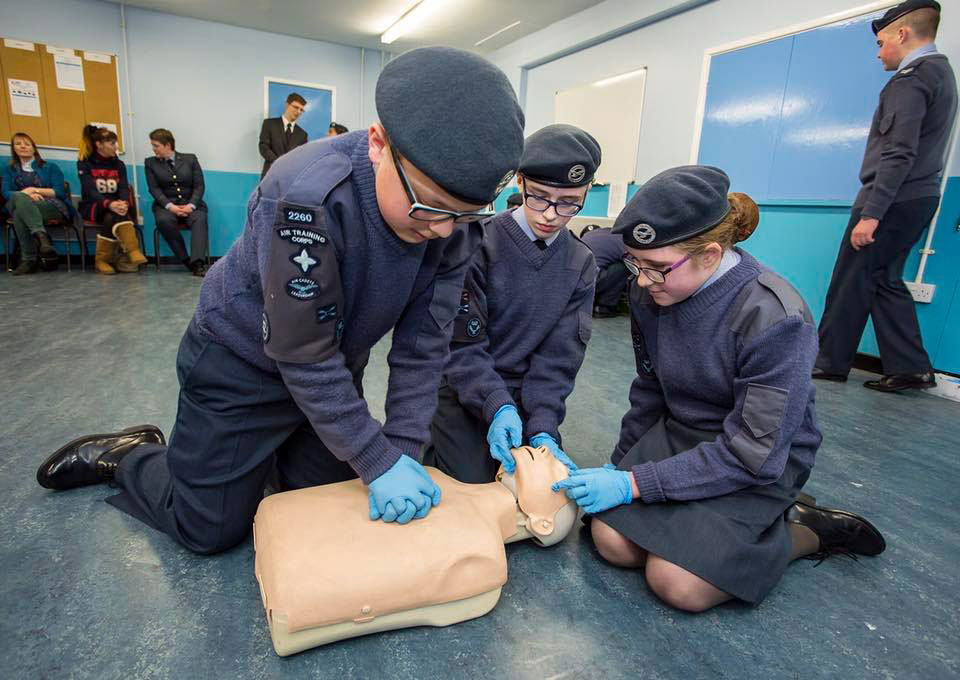 Air cadets demonstrate some of their skills
The major also took the opportunity to present 5 cadets with their Bronze Duke of Edinburgh Awards and badges.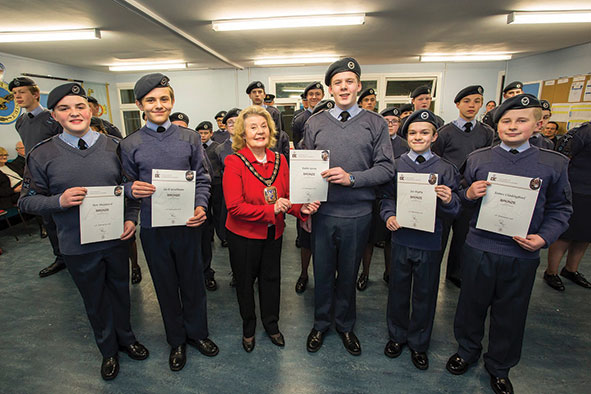 Mayor Elaine Shimbart presents 5 Bronze D of E Awards
How It All Started
In 2016 Flight Lieutenant Sarah Sturgeon joined 2260 (Waterlooville) Squadron. One of the first things she did was to ask the cadets what they would like most at the unit. The overwhelming response was to improve their HQ building. So then the fundraising began in earnest to raise the necessary funds for a major refurbishment.
Air Cadets Fundraising Efforts
The squadron quickly got to work raising funds by undertaking activities that included car parking, marshalling and assisting at community functions. They were also fortunate enough to receive substantial donations from the local council. These included £500 from the Major, £400 from Peter Wade (Deputy Mayor), £400 from Mike Sceal (Counciller) and a fantastic £2000 from Hampshire Councillor Ann Briggs. SERFCA (South East Reserve Forces and Cadet Association) took on the task of fitting new fire doors, gutters, soffits and fascia.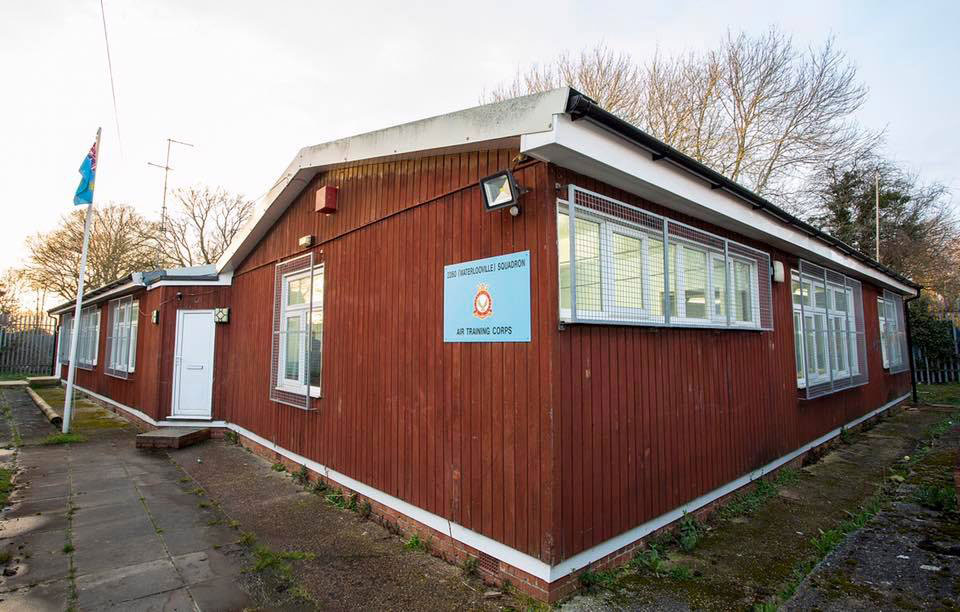 2260 (Waterlooville) Squadron Air Cadets Refurbished HQ Building
Flight Lieutenant Sarah said that so far the refurbishment had cost almost £5000 but had been worth it. The cadets take huge pride in the building and they now have a great environment to meet and teach. She also hinted that with a few more alterations they should be able to offer the cadets an air rifle range.
The Fundraising Continues
The squadron are continuing with their fundraising so they can have new flooring laid. The old carpet which was worn and dangerous was removed, so the cadets are currently surrounded by bare floorboards! With the enthusiasm and dedication shown by Sarah and her squadron it won't be long before they have their new flooring in place. We are sure they will continue to adapt and improve their HQ for the benefit of all the squadron.
Article published with permission of East Park Communications Ltd.