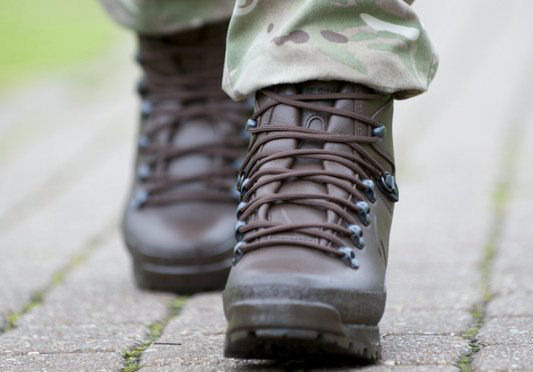 From fancy to affordable, which combat boots do you rate the best?
Comfort, stability, grip. These are just a few of the features you look for when choosing  a proper all round boot. Everyone's feet are different and so finding the boot for you can be a bit of a head ache, not to mention the expensive price tag that usually comes with it.
So whether your marching nijmegan, thrashing assault courses or crossing waterlogged fields these super versatile boots could be the solution for your feet.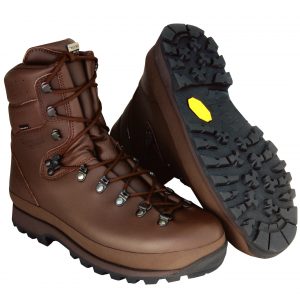 Alt-Berg Bergen Scout Boot - £199.95
Being the most expensive boot on our shelves the Alt-Berg Bergen Scout Boot is one of our all round winners. Made in England using a Vibram® Masai Sole and Full Grain, Waterproof European Hide these boots offer flexibility, support and high end comfort.
Features:
• Leather: Anfibio cullate 2.6-2.8mm, full grain, waterproof, first grade European hide
• Sympatex® waterproof, breathable lining
• Midsole: 3-4 season, flex control
• Vibram® Masai sole and micro cushion midlayer and full rubber abrasion resistant rand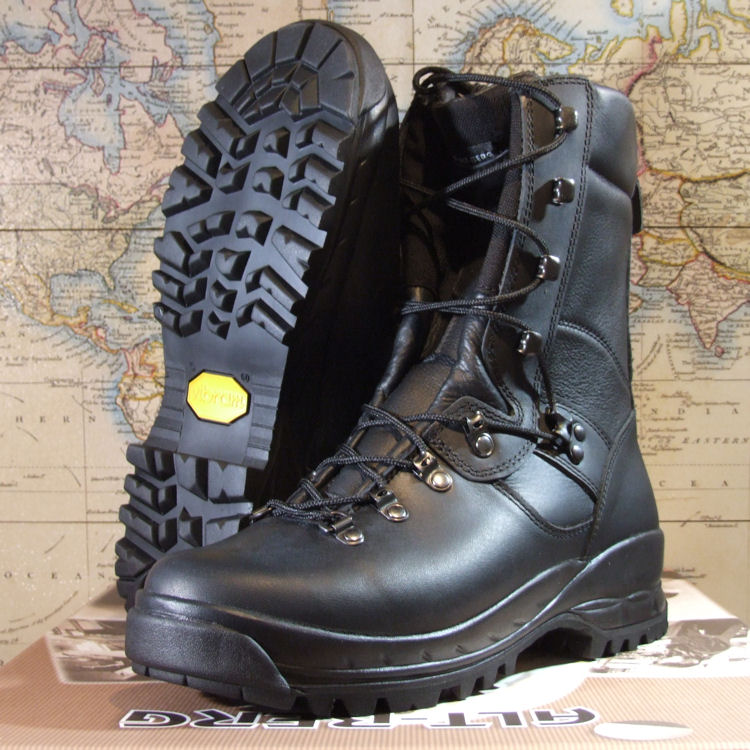 Alt-Berg Warrior Aqua Boot - £169.95
Comfy as slippers, tough as, er, boots! The Warrior Aqua Boot is a fantastic all year rounder, whatever the weather type of boot. Aesthetically on point and will always guarantee dry feet. Keep these in optimum condition with Leder Gris wax polish.
Features:
• Lightweight/durable
• Enhanced ankle support
• Vibram micro sole & full rubber rand
• Enhanced 'one pull' lacing system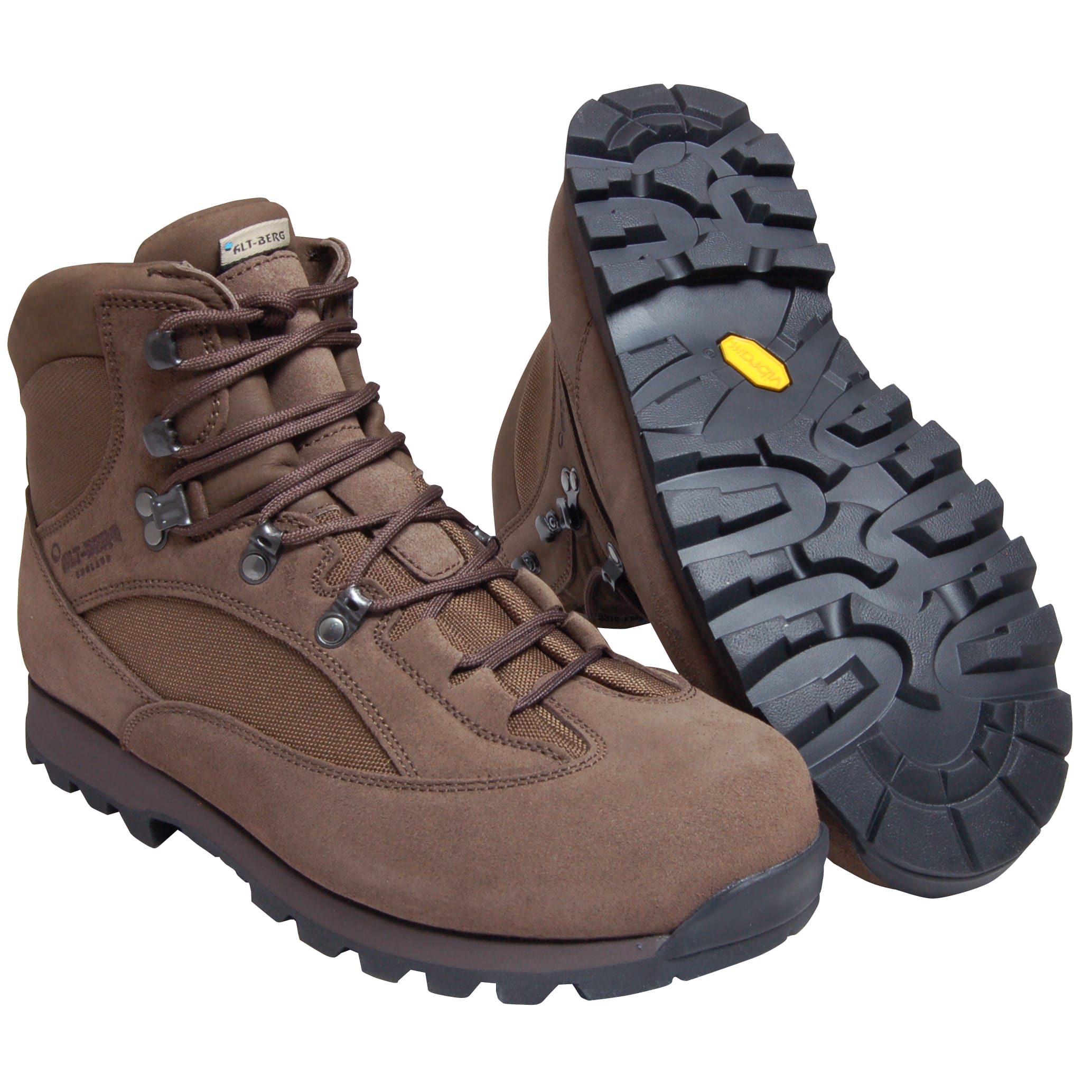 Alt-Berg Base Boot - £149.95
Another winner from Alt-Berg, the Base Boot is constructed in a contemporary way. Brilliant on both uneven and rough terrain plus offers you extra ankle support. It's ergonomic A-Forme, allows your foot to align naturally, supporting the arch and instep of your feet during walking and tabbing.
Features:
•1.6-1.8mm first grade bovine suede – western European sourced
• Cambrelle® lining, breathable and more rapid drying – non waterproof
• 3 season midsole, multi-terrain support and flex
• Vibram® Masai sole and micro cushion midlayer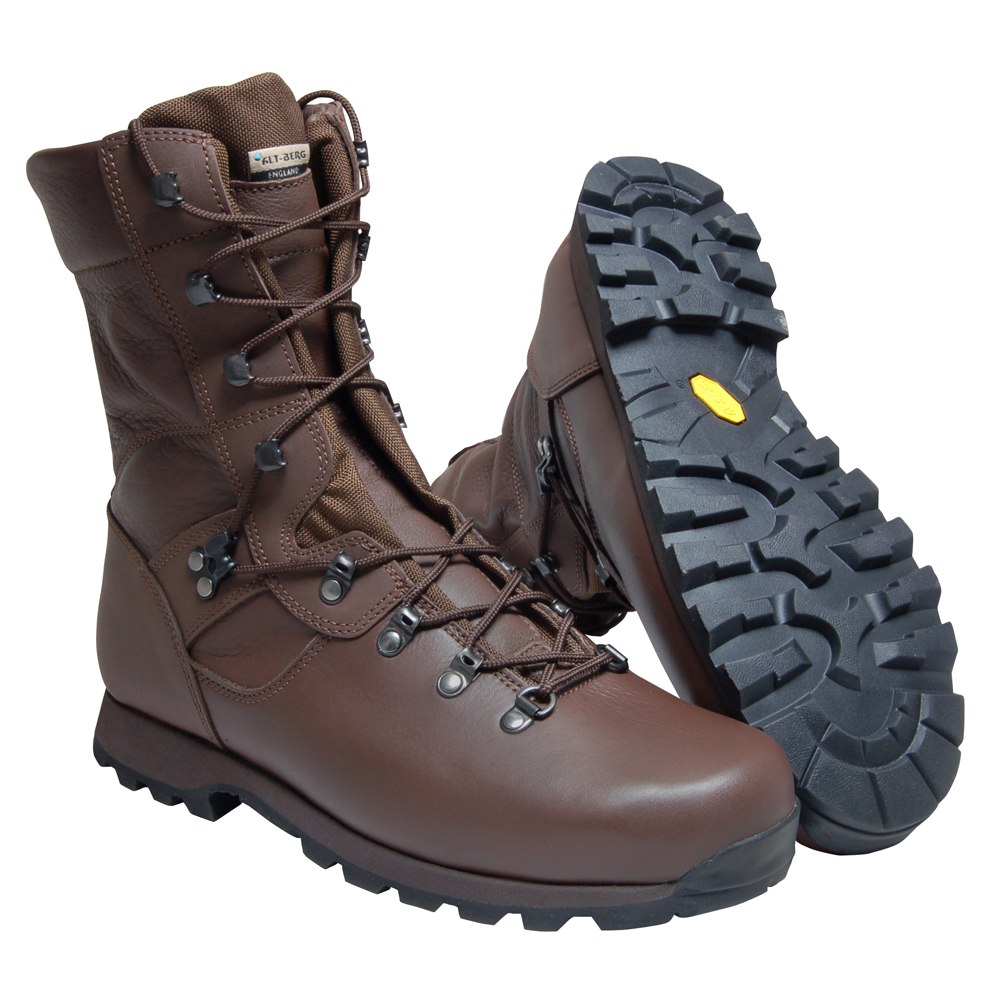 Alt-Berg Sneeker Original - £159.95
Introducing the Alt-Berg Sneeker Original, designed to tackle those rapid deployment situations. Lightweight, comfortable plus sufficient forefoot flex for 'kneel to fire' whilst retaining good torsional resistance for load carrying on uneven surfaces.
• Ultra lightweight soft leather upper
• Shock absorbing micro cushion sole
• Water resistant totally breathable upper
• Manufactured in regulation brown coloured leather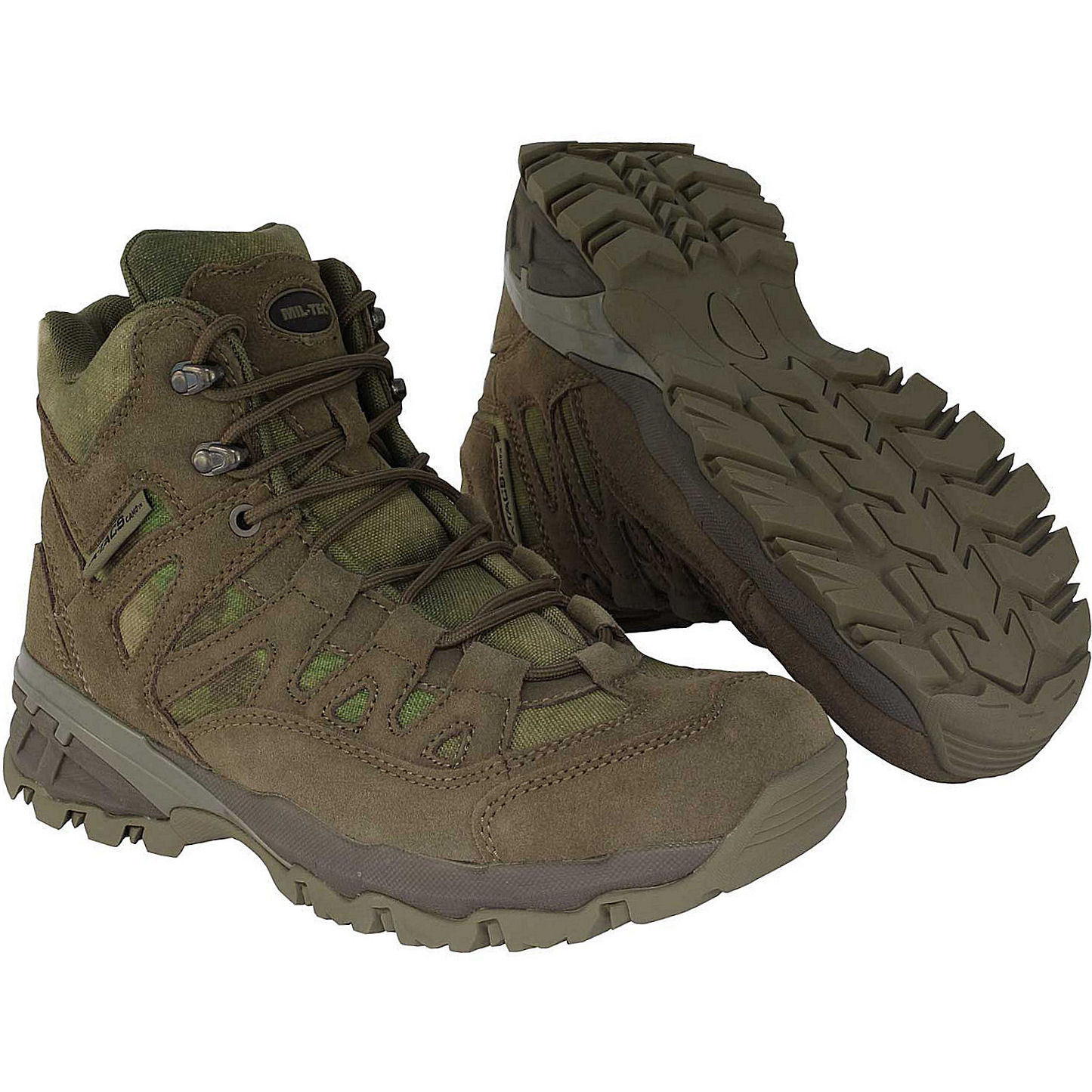 ATACS Camo FG Squad Boot - £54.95
Made of durable camo patterned 1200D Cordura fabric with suede upper, the ATACS Boot come with a warm, breathable inner lining and removable Polyester insole. A perfect choice for those looking for quality footwear designed for rough terrain.
• Inner padding for foot and ankle protection
• Non-slip, shock absorbing rubber outsole
• Protective toe cap
• 6 eyelets for adjustable fit
• Lightweight but durable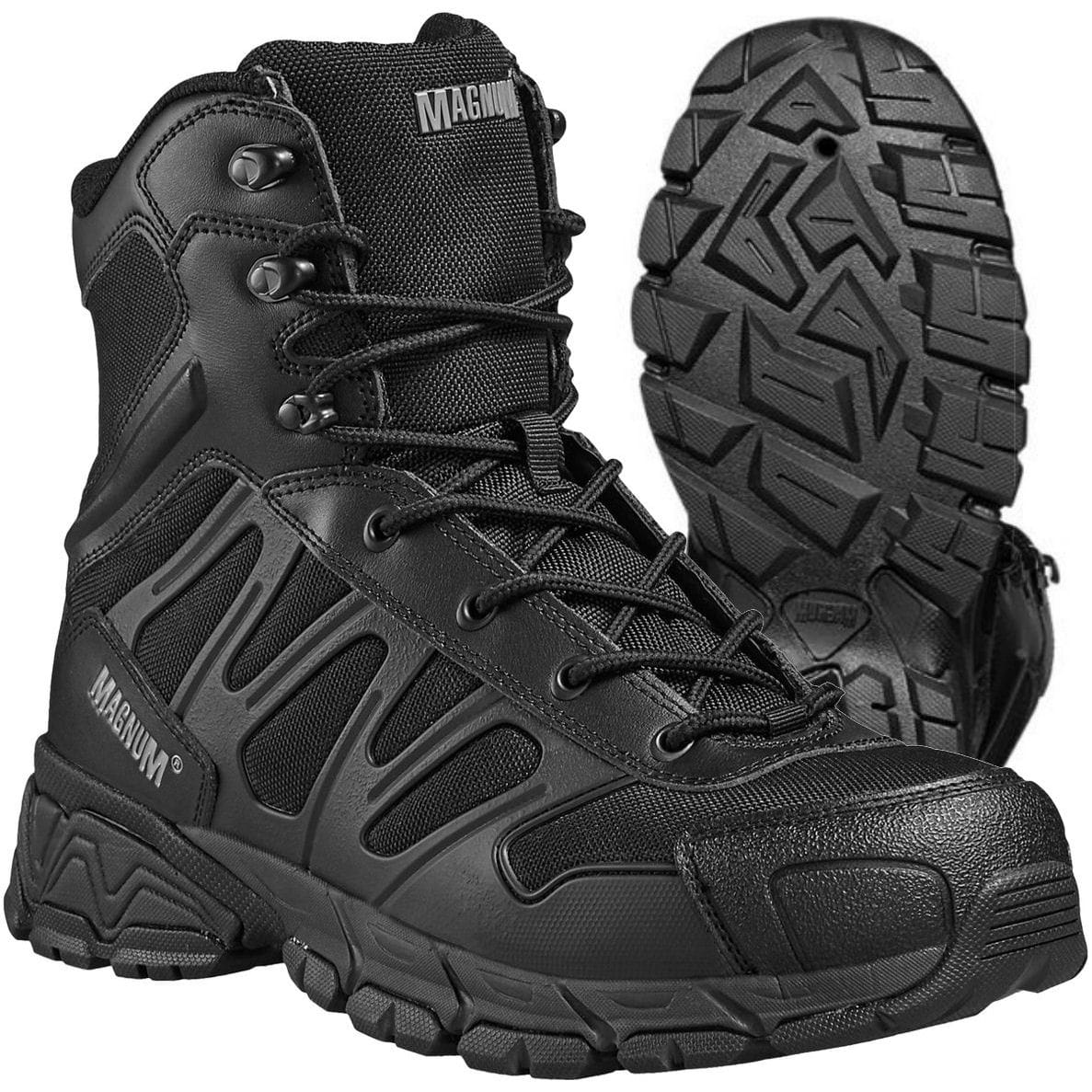 Magnum Uniforce Black 8.0 - £66.95
Meet the Magnum Uniforce 8.0 designed specifically for use by uniformed organisations such as the police and the military.  A lightweight boot, made with breathable mesh fabric and a strengthened lightweight frame for outstanding support. The Magnum-branded rubber outsole is designed for high traction in a range of different environments.
• Action leather and mesh upper for ultimate performance
• Fast wicking lining for moisture management and comfort
• Antibacterial EVA insole for energy absorption and comfort
• High traction rubber outsole designed for maximum grip
• PVC toe bumper for added protection
Waterproof Elite Patrol Boot - £59.95
Great performance, affordable price. The Elite Patrol Boot offers all weather performance, a thick leather upper plus padded ankle support and tongue for comfort. It's speed lacing system allows you to get on your feet quicker and the EVA padded shock absorbing footbed plus PU/Rubber outsole gives comfort and grip on rough terrain.
• Genuine leather upper (1.8 - 2mm thick)
• Breathable waterproof Ab-Tex membrane
• Padded ankle collar and tongue
• PU/Rubber outsole for a better grip
• EVA padded shock absorbing footbed
Have you owned a pair of these boots? We'd love to hear how you got on with them. Here at Cadet Direct we only sell proper tactical combat boots. Our company is made up of those who have been in the military, have worked for the police and some of us are still in the Cadets today. We know what equipment you need to support your passion.