Published: Oct 31, 2017
by MC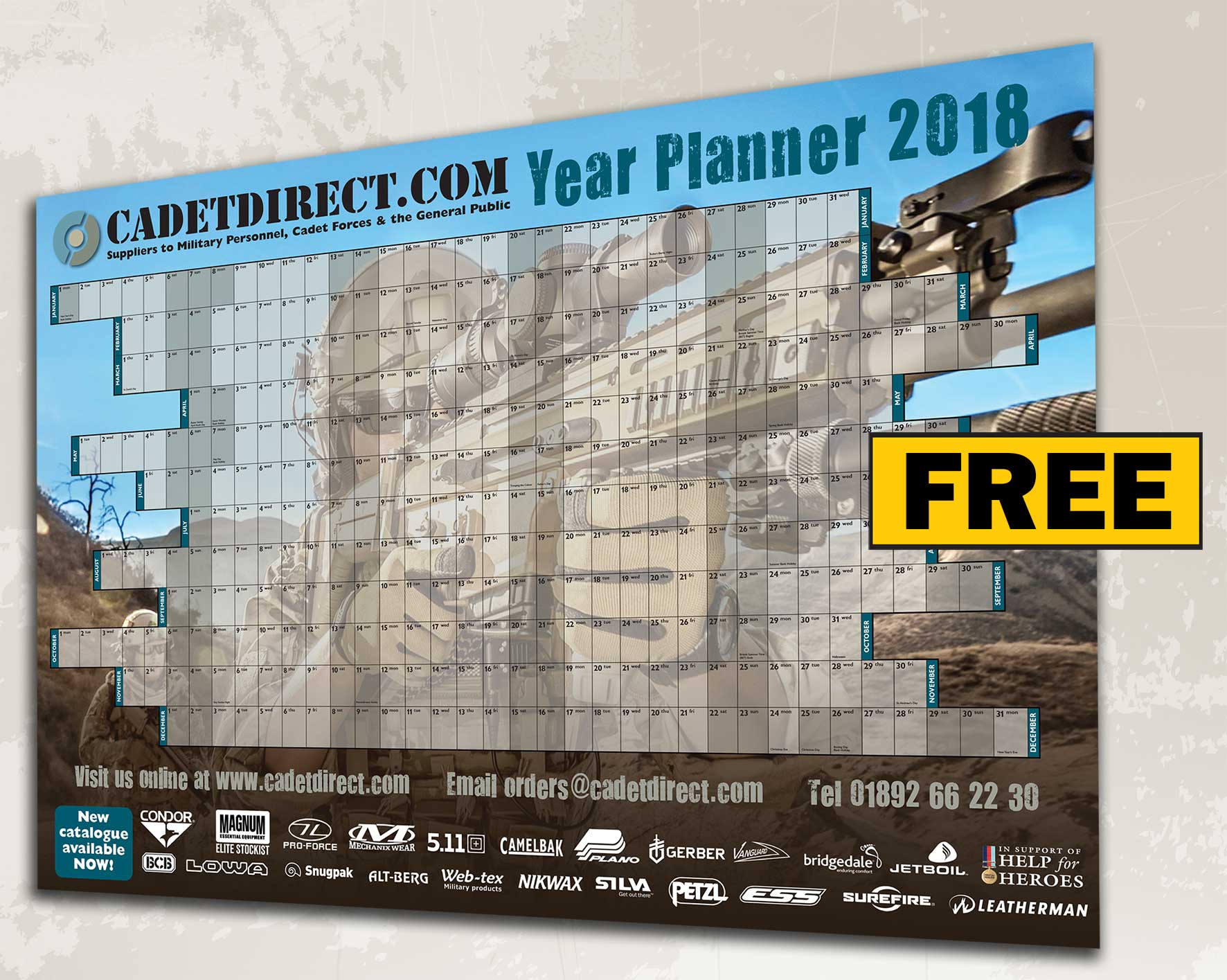 Limited Stocks Available
Get your free 2018 Year Planner from Cadet Direct HERE while stocks last. For the last 15 years Cadet Direct have produced a large format year planner and given them away free to our customers. It is important to start planning the year ahead, and 2018 is no exception, so the latest planner is now available to order on our web site, but only while stocks last.
For Cadet organizations and other groups our year planner becomes a focal point for everyone to view important dates for exams, training courses, activities and events. Reminders for Armed Forces Day, Trooping the Colour and Remembrance Sunday are all marked on our 2018 Year planner for convenience.
Advantages of a Paper Planner
In spite of the digital calendars available on our mobile devices many people still choose to stay with the traditional paper planner. There are many good reasons for this, which includes the idea that by writing things down we process and remember the information more easily. It also helps us prioritise the most important events. Paper year planners don't come with annoying notifications and alerts for you to keep checking or upgrading every month and it won't disappear altogether when your battery runs out!
Most wall year planners tend to be a little bit on the dull side and you might be forgiven for not wanting to put one up on your wall! However to make ours more interesting we always try to use images that will appeal and are relevant to the ACF, CCf, SCC and RAF Air Cadets.
Each year we get thousands of requests for our Year Planner and have usually sold out within three weeks of launching it on our web site. So if you want one,  hurry and get your copy NOW from here before they have all gone!