Published: Aug 03, 2017
by ecommerce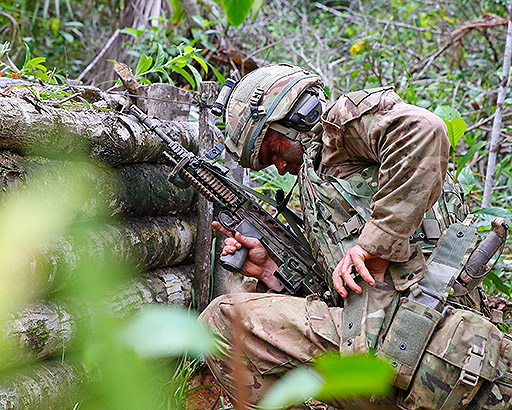 Spacious Stash Bags by Kammo Tactical
Get yourself organised with this large MTP stash bag by Kammo Tactical. A perfect way to bring order to those smaller essentials in your bergen or patrol pack.  Ideal for storing wash kits, boot polishing items and other tactical accessories.

Large Kammo Tactical Stash Bag
This spacious supplies bag is constructed from 1000D texturised multi terrain pattern camouflage fabric. The stash sack features a woven webbing handle for easy retrieval from your bergen. The mesh front allows wet items to air dry and the bag zips up with a double heavy duty zipper.

1000D texturised MTP camouflage fabric
Small Kammo Tactical Stash Bag
Introducing another handy MTP bag from Kammo Tactical. Stash and arrange your essential combat kit in this slightly smaller pouch. Although a little smaller than the large stash bag you can still make space for those essential washing items and boot cleaning kits.

Small Kammo Tactical MTP Stash Bag
The Kammo Tactical storage pouch hosts a mesh front panel which hides your kit from view whilst allowing it to ventilate. Created to be MTP compatible this stash bag has also been manufactured in 1000D texturised multi terrain pattern camouflage fabric. The wide webbing carry handle allows you to retrieve your pouch with ease.

Inside the Kammo Stash Bag
If you fancy finding out more about the Kammo Tactical range for Cadets please head over here.
Contains public sector information licensed under the Open Government Licence v3.0.