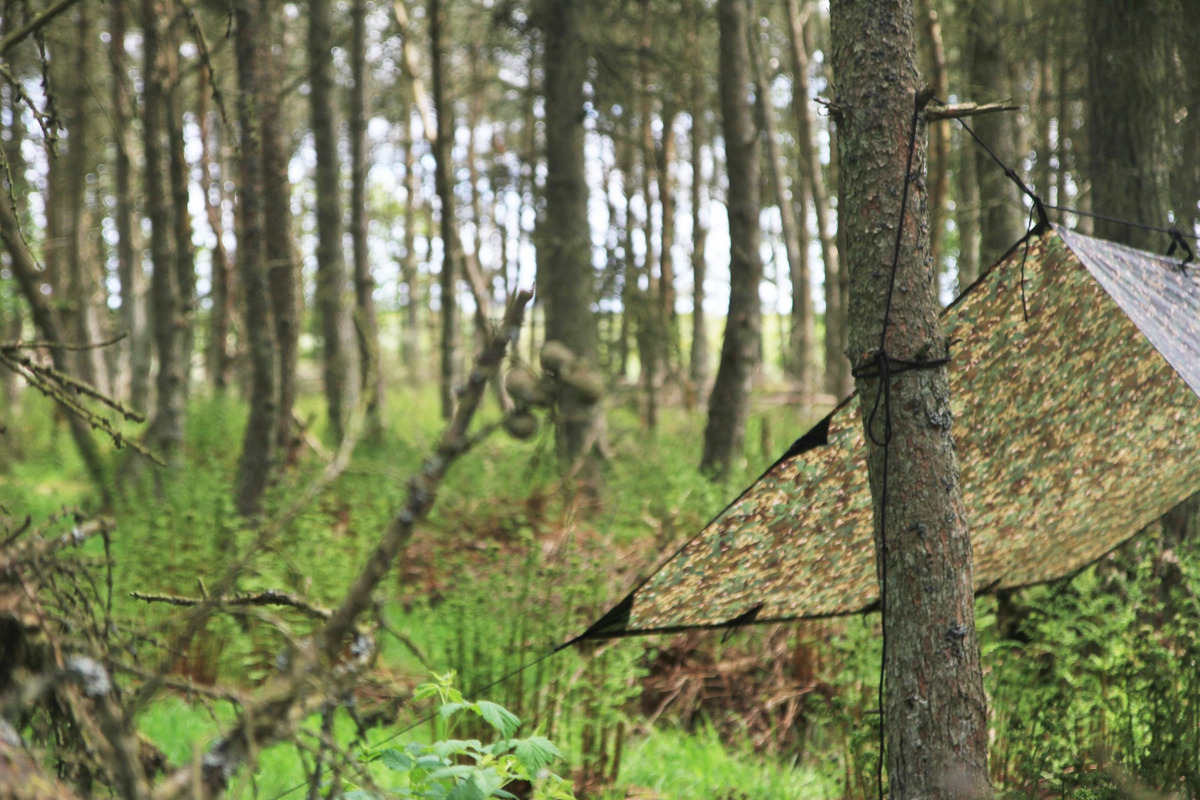 The Monster Basha
The Helikon Supertarp is undoubtedly the biggest basha on the block. Measuring a whopping 3x3metres in size this monster basha is the first of it's kind. Survival Tech have gone ahead and patented the design and here you'll find out just why.

The Helikon Supertarp
Built from waterproof PU-covered polyester ripstop tarpaulin, the Supertarp is MTP compatible which provides great woodland cover.

The Giant Basha Pack
This woodland MTP tarpaulin comfortably hosts 4 individuals with packs and (at least 6) in a crisis. Fancy sleeping in a palace?  House only 2 of you for loads of space. Offering durability even in the most unruley conditions this giant basha is constructed with strengthened weatherproof stitching.
The 19 webbing connection rings allow you to bolt on pegs, bungees and guy lines for extra peace of mind. The watertight tarpaulin packs away conveniently into one of two stuff bags. One being a YKK zipped capacity sack with mesh bottom (giving air circulation). The other being a stowage sack which can be utilized to store extra basha pegs and bungees.

The Two Big Basha Stuff Bags
Aided with The Helikon Supertarp, why not have a go at building one of the eight different shelter types below? Depending on which design you choose you will need paracord, bungees and possibly basha poles.
[caption id="attachment_6107" align="alignnone" width="852"]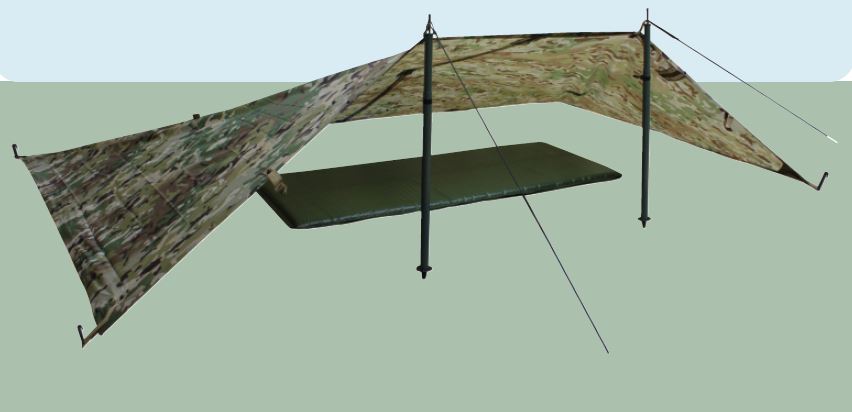 The Open Sided Basha[/caption]
The Open Sided Basha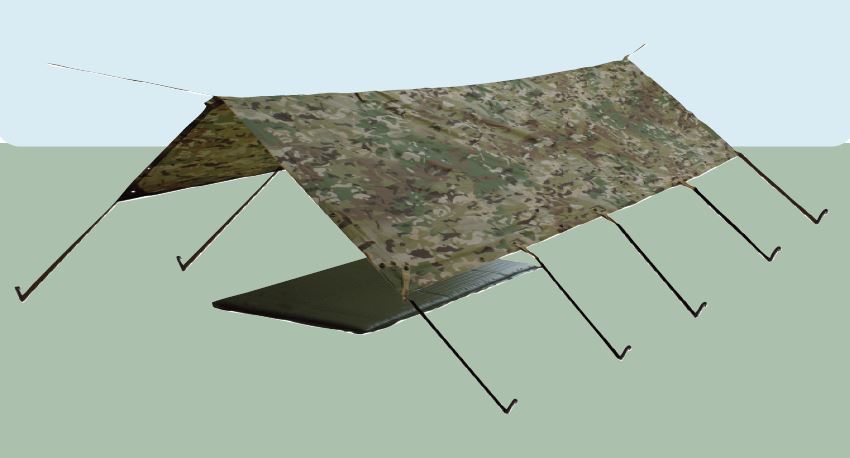 The Suspended Rain Fly Basha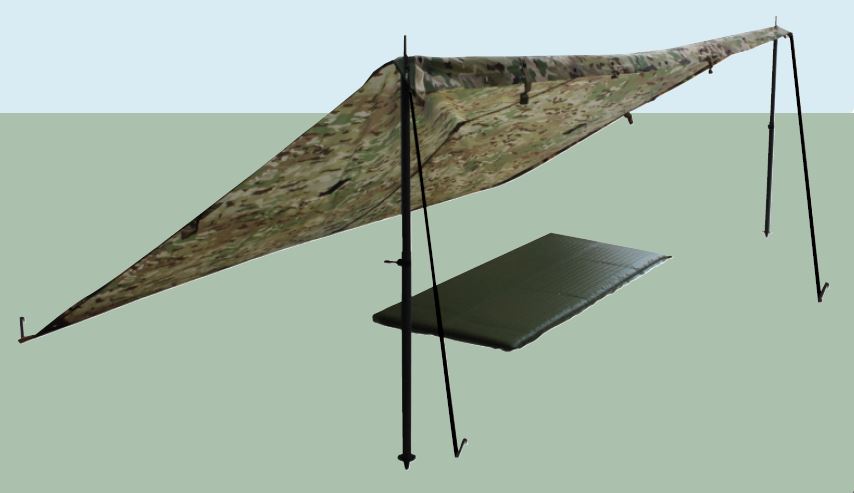 The Lean To Basha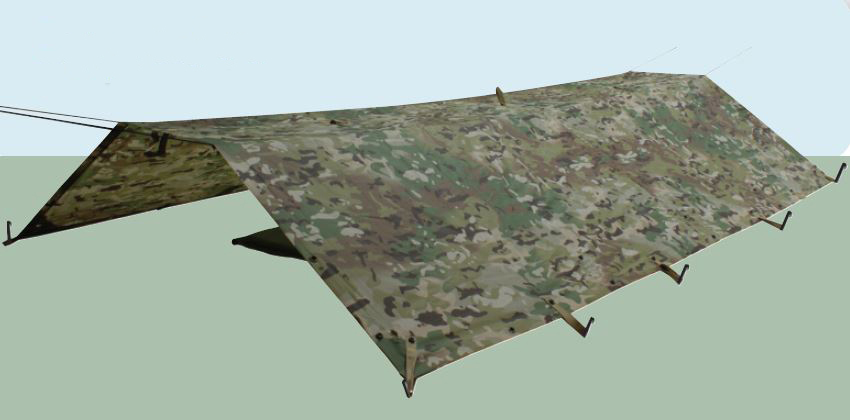 The Square Arch Basha

The A-Frame Basha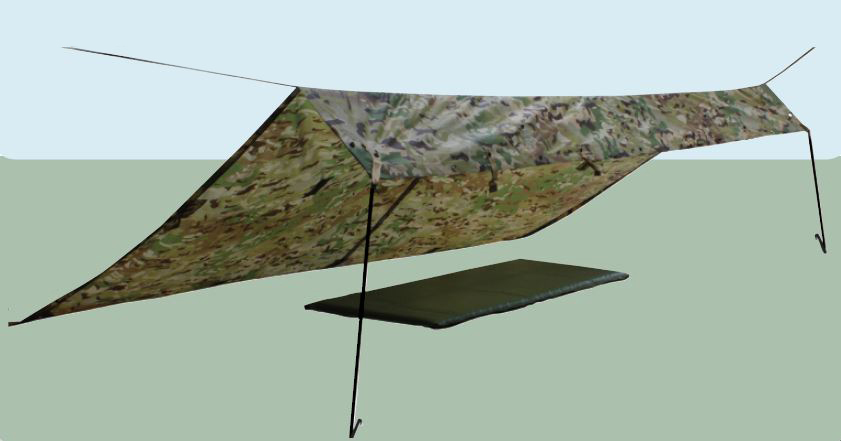 The Windshed Wedge Basha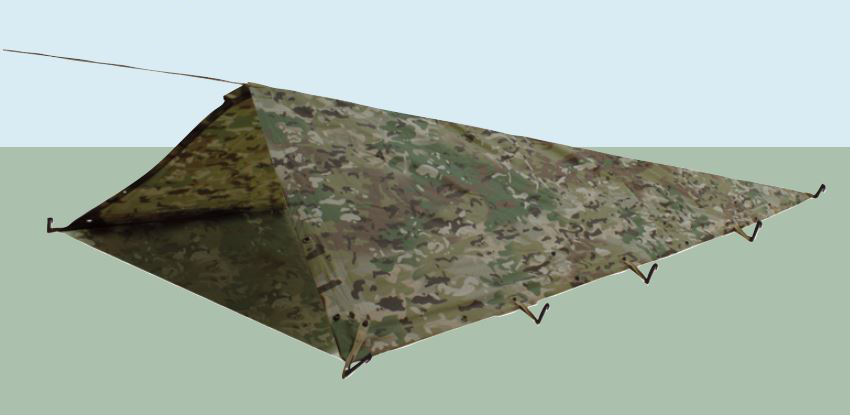 The Arrowhead Basha