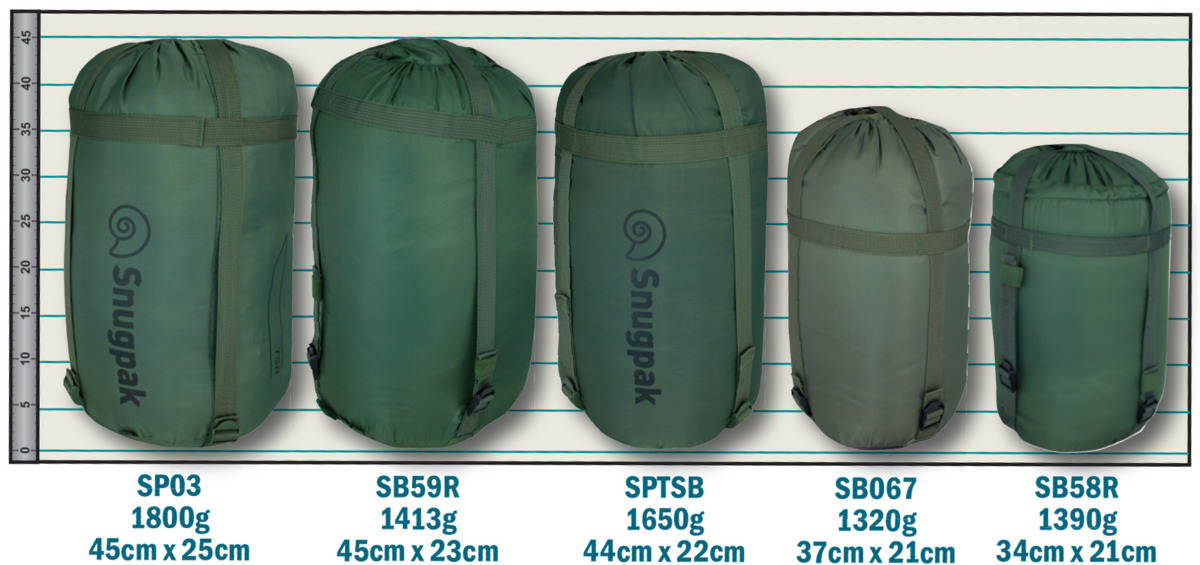 Rated Sleeping Bags for under £41
With summer now underway and autumn just around the corner we wanted to take a closer look at military sleeping bags to see which one represents the best value for money.
All our tested sleeping bags feature a modern 'mummy'style design and come with a compression stuff sack- so we focused on the filling type, claimed temperature ratings, uncompressed pack size and weight.
The 'comfort' rating is the temperature at which you should get a good nights sleep (when using a suitable sleeping mat). The 'low' temperature is the lower range to which the bag could theoretically be used - but don't expect to get much sleep at these lower temperatures unless you use an additional liner or wear lots of extra clothes!
THE SLEEPING BAG - £33.95
Expect to feel toasty in Snugpak's thick British Army Sleeping Bag. We always rate Snugpak for being a fantastic brand, plus their stuff is produced here in the UK. The only down side to this military sleep system is it's bulkiness. Features include a lightweight water repellent nylon outer with high wicking properties, polycotton lining plus Isofibre filling for warmth.





RANGER LITE - £40.95
This lightweight, mummy sleeping bag by Pro-Force is suitable for Spring, Summer and Autumn camps. It's advanced 7 Hole Hollowfibre filling gives the bag warmth and also reduces your pack weight by a couple hundred grams. Features include a durable wind repellent ripstop honeycomb outer and included compression sack. Comfort Temperature: 3 degrees C. Extreme Temp: -5 degrees C.




SLEEPER LITE - £40.95
Compact in size Snugpak's MTP-compatible Aqualight water resistant sleeping bag is an ideal entry level bag. The only downside to this modular sleep system is it's a lot heavier than the rest! Manufactured with synthetic Isofibre insulation fibres to trap warm air between tiny air cavities in the fibre.





RANGER SUPER LITE - £38.95
This Pro-Force army sleeping bag system has a brilliant balance between weight, pack size and warmth. We awarded this bag our 'Best Buy' rosette dspite the stuff sack being a little on the flimsy side. Ideal for Spring and Summer camps due to its convenient small pack size. Features include a durable wind repellent ripstop honeycomb outer.






CHALLENGER LITE - £40.95
Great bag for those wishing to reduce the weight of their pack. The small size of this modular sleep system beats the others on this article. This lightweight sleeping bag is padded out with 3d micro insulation fibre and is ideal for warmer temperatures from 1 - 5 degrees.  Supplied with a reinforced lined foot box (ideal for when you need to wear your boots while sleeping) and a compression stuff sack.




Below you can find a size comparison between the sleeping bags we have discussed above. Please not these are the the military sleeping bags when they are uncompressed!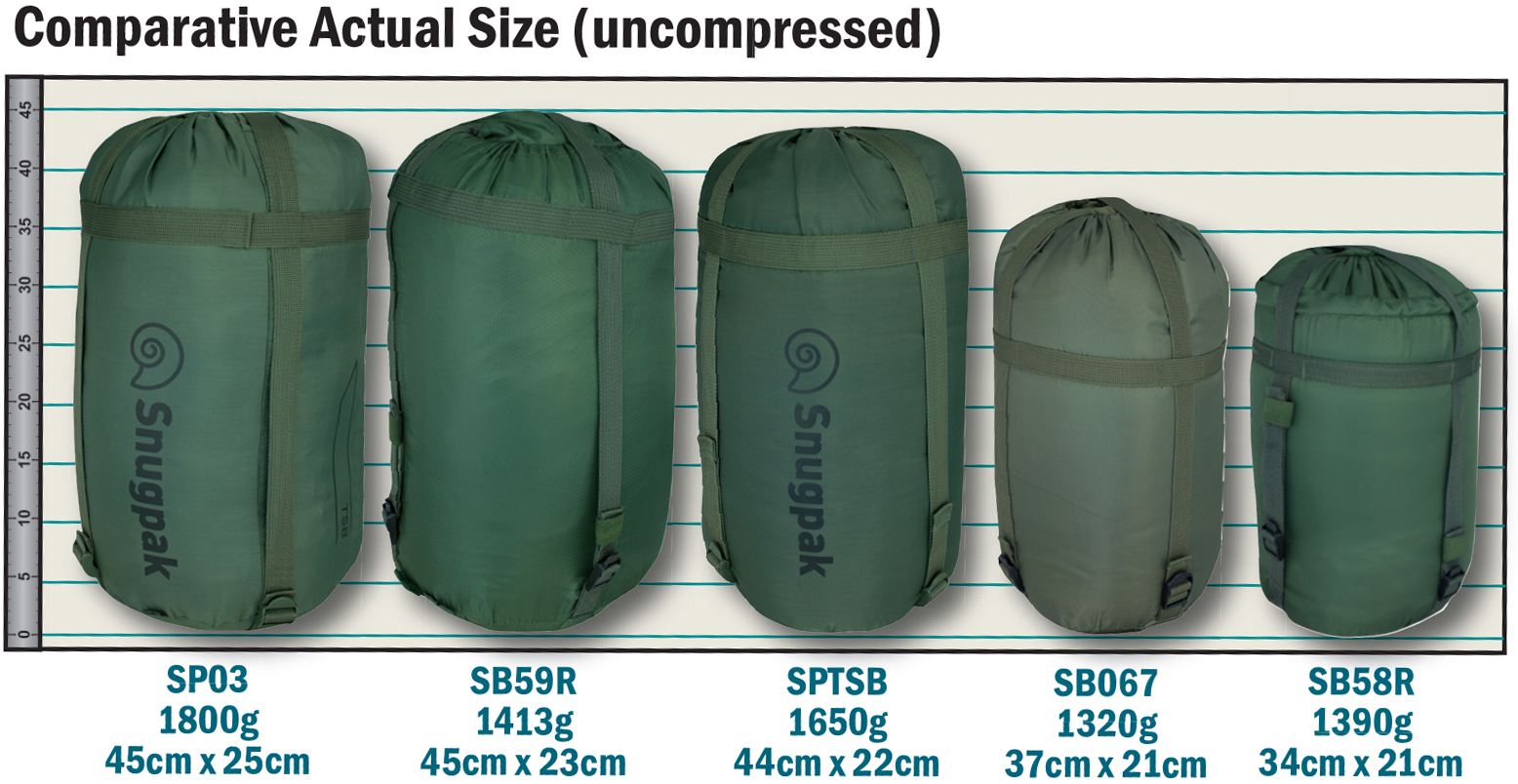 Have you used any of these sleeping bags on camp? If so we'd love to hear your feedback! We just gave away a Snugpak Sleeper Lite in a recent giveaway so please join us on Facebook if you'd like a go at winning the next Cadet prize.