 Cadet Direct Ltd
Supplier of Army Cadet uniforms, Air Cadet uniform, Sea Cadet uniforms & cadet tactical supplies.
Since 1999 Cadet Direct have been supplying the Army Cadet Force, Combined Cadet Force, Air Cadets and Sea Cadet Corps with military clothing, footwear, equipment and other cadet tactical supplies. We have quickly established ourselves as the leading supplier to the UK Cadet forces of Air Cadet badges, Army Cadet badges, cadet hats and army webbing and we are proud to offer an extensive and diverse range of products all professionally suited to the regular demands of the Cadets. In other words, there's no better place to go for all your cadet needs. We have a wide range of clothing options specially designed for the cadets,
Read More .
including genuine MTP issue uniforms, thermals, t-shirts, combat shirts, waterproofs and more. We also include uniform fabrics and Niikwax products in our clothing range. You should also take some time out to look through our 5.11 Tactical Clothing range, which has everything from Taclite Pro Khaki's to Performance Polo Shirts. We also provide various footwear options for Cadets, including boots, socks, polish and laces. You can choose from our specialist range of boots including British Assault Boots, Cadet Patrol Boots, Waterproof Boots and Desert Boots and have a massive range of army boot polish, bulling products and shoe cleaning kit products. We also supply cadet socks ad performance insoles. As well as our specialist range we also supply various other military products, such as belts, flags, bashas, torches, trophies, navigation tools, cooking tools, combat accessories and survival equipment. Our range of shelter options are perfect for any outdoor exercise, including Bivi Bags, Ponchos, Tents, Multi-Terrain Shelters and vital survival tools. With such an extensive range of products available, we regularly feature specific items on the site every week to keep you up to date with our ever-growing stock. Our products are of the quality expected by any type of military personnel, from experienced survival experts to cadets. Our highly competitive and affordable prices make our products hugely desirable to our growing number of customers. If you're keen to save some money on your next batch of equipment, we have a clearance zone that is regularly updated with quality products at outstanding prices. We aslo deal directly with manufacturers in order to provide one of the UK's finest mail order services. You can learn more about our products by calling us today on 01892 662 230.
... Read More
Cadet Direct has been the UK's leading supplier of cadet tactical supplies since 1999 and continues to supply the UK's regular, reserve and cadet forces today. With a large range of products from uniforms to cooking systems we offer everything you could possibly need. Of course finding the right product from our large range may be difficult, but to assist you we have a great team. Our staff have a wealth of real world experience when it comes to helping you choose your tactical supplies.
Here at Cadet Direct we offer a great range of cadet clothing and uniforms. This includes genuine issue British Army MTP surplus. These uniforms can be extremely difficult to get hold of, however our large stocks mean that finding your size should be no issue whatsoever. As well as genuine issue combat clothing we also stock a wide range of tactical clothing including 5.11 tactical, Snugpak, Helikon-Tex and Highlander meaning whatever you're looking for we have it!
Although expensive an essential bit of kit. Webbing holds your most used bits of kit in easy to access pouches. Our essential range covers all budgets including great value, low cost HMTC webbing to ultra-lightweight, durable, laser cut MOLLE webbing. We also have a full range of MOLLE and PLCE pouches plus accessories that'll allow you to customise your webbing.
The right footwear is absolutely key and getting the right fit is vital. Ill-fitting boots can result in a lot of pain and will take you out of exercises. We have a massive selection of styles, sizes and fits here including well known and well-loved brands by the British military, such as Magnum, Lowa and Alt-Berg. You will be able to find all types of boots for your purpose and accessories to support, such as waterproofing sprays, polish, insoles and much more!
Getting a good night's sleep is essential and having the right kit to do so is a must. Our range of sleeping bags, roll mats, basha's and tents will equip you with everything you need. With a large variety of options you can survive the most extreme conditions with sleeping bags that are rated to go as low as minus 50 degrees Celsius! We also stock all the accessories you may need to set up your shelter including bungees, basha poles, tent pegs and more. Get a good night's sleep with cadet sleeping system one and two devised by our in house experts.
I'm sure most of you would've heard the saying that an army marches on it's stomach. After a long day in the field you want nothing more than a piping hot meal and warm cuppa! We've got you covered there too with our extensive range of cooking and hydration systems. These include Jetboil systems, stoves and cookers, mess tins and more. We also supply all the other utensils and cutlery you may need as well as boil in the bag ration pack type meals.
Our comprehensive range of rucksacks and Bergen's includes genuine issue PLCE MTP packs as well as some lower cost alternatives such as Highlanders Pro-Force range. Whether you're after a small 20 litre daysack or a 150 litre air support pack our range of cadet tactical rucksacks won't let you down! We are also able to supply all supporting accessories including rucksack liners, hydration bladders, Bergen covers and dry bags.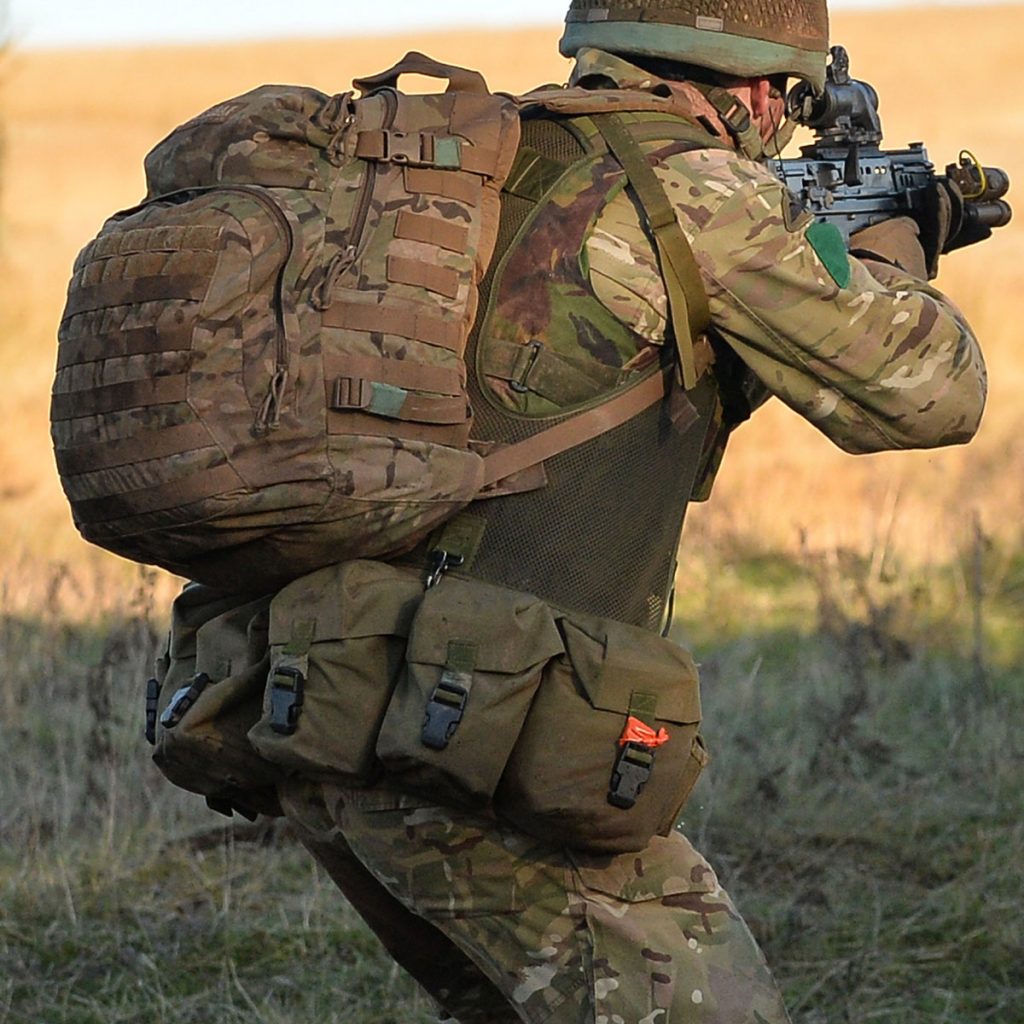 Our Range of cadet tactical supplies doesn't stop there. We stock a huge number of items essential to help you survive your time in the regular, reserve or cadet forces! These include camouflage & concealment accessories, Survival kits and tools, Tactical lighting systems, personal admin products, eye wear and optics, Tactical gloves and so much more. Check out our essential Range of cadet tactical supplies now at
Cadet Direct!
Cadet Tactical Supplies at Cadet Direct
2017-01-09 14:14:29