Check out our latest new products!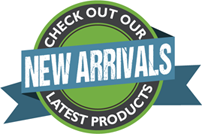 Cadet Direct Ltd
Supplier of Army Cadet uniforms, Air Cadet uniform & Sea Cadet uniforms
Since 1999 Cadet Direct have been supplying the Army Cadet Force, Combined Cadet Force, Air Training Corps and Sea Cadet Corps with military clothing, footwear and equipment. We have quickly established ourselves as the leading supplier to the UK Cadet forces and we are proud to offer an extensive and diverse range of products all professionally suited to the regular demands of the Cadets. In other words, there's no better place to go for all your cadet needs. We have a wide range of clothing options specially designed for the cadets,
Read More .
including genuine MTP issue uniforms, thermals, t-shirts, combat shirts, waterproofs and more. We also include uniform fabrics and Niikwax products in our clothing range. You should also take some time out to look through our 5.11 Tactical Clothing range, which has everything from Taclite Pro Khaki's to Performance Polo Shirts. We also provide various footwear options for Cadets, including boots, socks, polish and laces. You can choose from our specialist range of boots including British Assault Boots, Cadet Patrol Boots, Waterproof Boots and Desert Boots and have a massive range of army boot polish, bulling products and shoe cleaning kit products. We also supply cadet socks ad performance insoles. As well as our specialist range we also supply various other military products, such as belts, flags, bashas, torches, trophies, navigation tools, cooking tools, combat accessories and survival equipment. Our range of shelter options are perfect for any outdoor exercise, including Bivi Bags, Ponchos, Tents, Multi-Terrain Shelters and vital survival tools. With such an extensive range of products available, we regularly feature specific items on the site every week to keep you up to date with our ever-growing stock. Our products are of the quality expected by any type of military personnel, from experienced survival experts to cadets. Our highly competitive and affordable prices make our products hugely desirable to our growing number of customers. If you're keen to save some money on your next batch of equipment, we have a clearance zone that is regularly updated with quality products at outstanding prices. We aslo deal directly with manufacturers in order to provide one of the UK's finest mail order services. You can learn more about our products by calling us today on 01892 662 230.
... Read More
Marching out on the first day was just like marching out at RAF Cosford, dark and quiet with the sounds of a few songs from a few teams back in the line. It was when we hit the town about 40 mins in we began to get a taste of what the next few days would bring. At around 6am there were people out on the streets, drink in hand cheering, singing and clapping along with music playing through the town. I personally have never seen an example of organised chaos so perfectly demonstrated in my life. It was like the whole of Holland was in hysteria for these marches. We eventually joined the civilian marchers and travelled with the flow for a good few miles. This took us over the bridge and further through towns and residential areas, again heavily laid with supporters and music. Coming in and out of rest areas was taken very seriously by the team, as it is where a lot of the support staff and other teams see you in action. We always marched in heads held high and sung Lancashire related songs letting everyone know who we were. This routinely banked us compliments of support staff and team leaders. During the day we got a feel for the temperatures, crowds and speeds and made sure we worked round any hindrances to make sure we maintained a good pace, generally about 5.5kmph. Our time for the first 25 miles was about 7h 20 mins bringing us 5th cadet team back in. We had until around 7pm to square kit away and sort feet and then get to bed. It was important that we had early nights sleep each night as the start times, even on the last detachment to leave are still early.
Lancs ACF Start Endurance March by RSM McDonald
2015-08-04 11:30:16