This Weeks Featured Products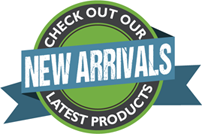 Cadet Direct Ltd
Supplier of Army Cadet uniforms, Air Cadets uniform & Sea Cadet uniforms
Since 1999 Cadet Direct have been supplying the Army Cadet Force, Combined Cadet Force, Air Training Corps and Sea Cadet Corps with military clothing, footwear and equipment. We have quickly established ourselves as the leading supplier to the UK Cadet forces and we are proud to offer an extensive and diverse range of products all professionally suited to the regular demands of the Cadets. In other words, there's no better place to go for all your cadet needs. We have a wide range of clothing options specially designed for the cadets,
Read More .
including genuine MTP issue uniforms, thermals, t-shirts, combat shirts, waterproofs and more. We also include uniform fabrics and Niikwax products in our clothing range. You should also take some time out to look through our 5.11 Tactical Clothing range, which has everything from Taclite Pro Khaki's to Performance Polo Shirts. We also provide various footwear options for Cadets, including boots, socks, polish and laces. You can choose from our specialist range of boots including British Assault Boots, Cadet Patrol Boots, Waterproof Boots and Desert Boots and have a massive range of army boot polish, bulling products and shoe cleaning kit products. We also supply cadet socks ad performance insoles. As well as our specialist range we also supply various other military products, such as belts, flags, bashas, torches, trophies, navigation tools, cooking tools, combat accessories and survival equipment. Our range of shelter options are perfect for any outdoor exercise, including Bivi Bags, Ponchos, Tents, Multi-Terrain Shelters and vital survival tools. With such an extensive range of products available, we regularly feature specific items on the site every week to keep you up to date with our ever-growing stock. Our products are of the quality expected by any type of military personnel, from experienced survival experts to cadets. Our highly competitive and affordable prices make our products hugely desirable to our growing number of customers. If you're keen to save some money on your next batch of equipment, we have a clearance zone that is regularly updated with quality products at outstanding prices. We aslo deal directly with manufacturers in order to provide one of the UK's finest mail order services. You can learn more about our products by calling us today on 01892 662 230.
... Read More
Our last minute delivery of
cap badges
to replace those missing ensured that Matthew was ready for the ceremony where he was selected as one of the
Lord Lieutenant
Cadets for Devon. Each year the county's top Cadets are recommended to The Lord-Lieutenant and those selected are given the opportunity to accompany him to and assist at various events and occasions, including royal visits and civic ceremonies. They were chosen for showing exceptional dedication and skill at their respective units and also for their work within the local community. Looking very smart in his
Future Army Dress Uniform
and
Rifles Cap badge
, Matthew attended the ceremony on 21st October 2014.
Here is the email we received from Matthew's Parents after the ceremony.
"Just wanted to say a huge thankyou to you for rushing through our order the other day and ensuring that our son's missing cap badges (I think Cadets just forgot to order them from stores!) were sorted out at last minute, all thanks to your fantastic customer service.  I have attached a photo showing our son in his full uniform after the ceremony last night, when he became one of the four (and the only one from the ACF) Lord Lieutenant's Cadets for Devon for the next 12 months. 
Having the cap badges in time saved the day and completed his uniform so that he really looked the part.  Can we also commend Interlink who pulled out all the stops to make sure we got the delivery on time.
Thank you again.  We made sure to tweet about it too and although we already recommend people to use you for kit, we will be singing your praises even higher after this week.
All the best
Alec and Jo Palmer (and a very grateful Cadet CSM Matthew Palmer!)"
Cadet CSM Matthew Palmer from Devon ACF ready for his Lord Lieutenants ceremony with the help of Cadet Direct.
2014-10-24 09:41:56