 Cadet Direct Ltd
UK's leading supplier of cadet to kit to the Army Cadets, Air Cadets & Sea Cadets
Since 1999 Cadet Direct has been supplying Army Cadets, the Combined Cadet Force, Air Cadets and Sea Cadets with cadet kit including military clothing, footwear, equipment and other cadet tactical supplies. We have quickly established ourselves as the leading supplier to the UK Cadet forces of Air Cadet badges, Army Cadet badges, cadet hats and army webbing and we are proud to offer an extensive and diverse range of products all professionally suited to the regular demands of the Cadets. In other words, there's no better place to go for all your cadet needs. We have a wide range of clothing options specially designed for the cadets, including genuine MTP issue uniforms, thermals, t-shirts, combat shirts, waterproofs, army cadet boots and more. We also include uniform fabrics and Niikwax products in our clothing range. You should also take some time out to look through our 5.11 Tactical Clothing range, which has everything from Taclite Pro Khaki's to Performance Polo Shirts. We also provide various footwear options for Cadets, including boots, socks, polish and laces. You can choose from our specialist range of boots including British Assault Boots, Cadet Patrol Boots, Waterproof Boots and Desert Boots and have a massive range of army boot polish, bulling products and shoe cleaning kit products. We also supply cadet socks ad performance insoles. As well as our specialist range, we also supply various other military products, such as belts, flags, bashas, torches, trophies, navigation tools, cooking tools, combat accessories and survival equipment. Our range of shelter options are perfect for any outdoor exercise, including Bivi Bags, Ponchos, Tents, Multi-Terrain Shelters and vital survival tools. With such an extensive range of products available, we regularly feature specific items on the site every week to keep you up to date with our ever-growing stock. Our products are of the quality expected by any type of military personnel, from experienced survival experts to cadets. Our highly competitive and affordable prices make our products hugely desirable to our growing number of customers. If you're keen to save some money on your next batch of equipment, we have a clearance zone that is regularly updated with quality products at outstanding prices. We also deal directly with manufacturers to provide one of the UK's finest mail order services. You can learn more about our products by calling us today on 01892 662 230.
... Read More
With the biggest change in the delivery of training since the formation of the
Air Cadets
more than 75 years ago comes new and improved badges. So we thought we'd share with you everything we've learnt on the upcoming
Air Cadet Badges

.
All new cadets will undertake training within the First Class Cadet syllabus and this allows blue level awards and badges to be achieved in a variety of subjects including;
Basic Radio Operator
and
Cyber Awareness

,

Heartstart First Aid

,
Foundation Level Leadership and a pre-Duke of Edinburgh's Award.
Additional badges are available for air rifle shooting and a musician's badge can be awarded if a cadet has a recognised music board examination at Grade 3 level. Flying and Gliding Aviation Training Packages are available from the age of 13 years and 3 months and blue wings will be presented once the elements of ground school, Part Task Trainer and airborne sorties are completed.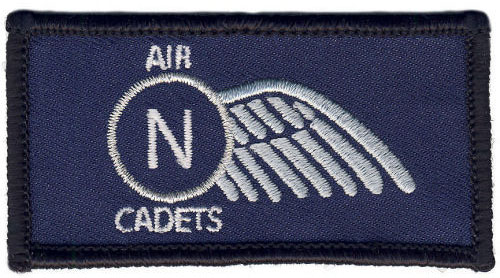 Once a blue badge has been awarded, cadets can engage in further levels of the Progressive Training Syllabus which allows them to maintain a positive level of engagement with training and provides a focus on achievement throughout their time as a cadet. The highest awards at gold level will include Instructor First Aid, Cyber Specialist, National Musician, Advanced Leadership, Competition Marksman, Pilot Scholarship and gliding to solo standard.
Existing cadets who have already achieved a badge from the old training syllabus will be eligible to receive the new equivalent badge awarded from the Progressive Training Syllabus. Cadets who have achieved a gliding badge from the old syllabus will be allowed to continue to wear this until they progress further within the Aviation Training Package. You can see below the transition from older badges to new.
The Duke of Edinburgh's Award badges will be smaller and will move from the jumper to the brassard. You can also see the air cadet badge placement below.
Below we have the new MTP
RAF Air Cadets officers rank slides.
These slides are manufactured using fully compatible MTP fabric to perfectly match your PCS uniform and equipment.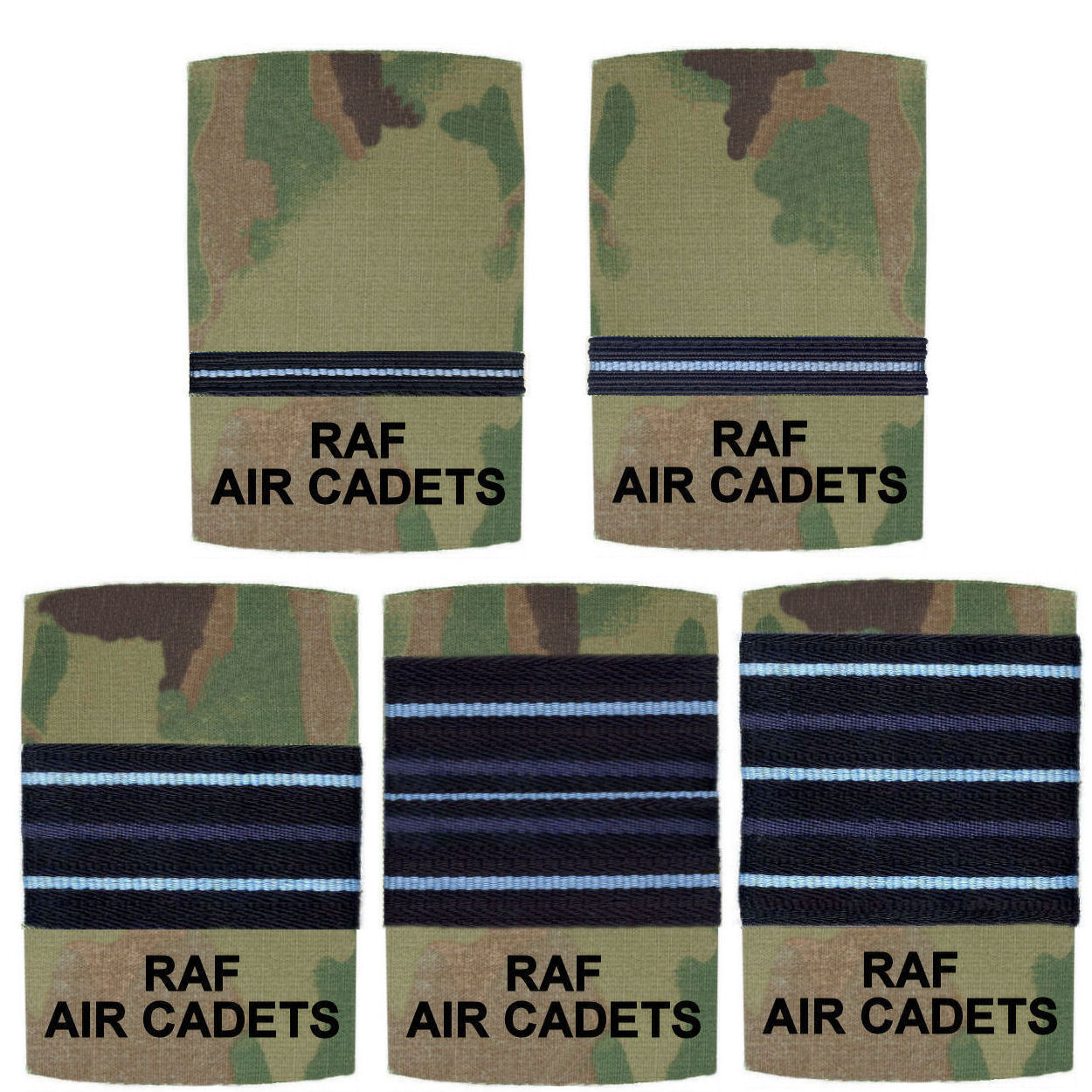 A Blue Badge logbook identifies the blue level awards from the new syllabus that can be achieved either during First Class Cadet Training or at any other time during a cadet's service. You can click on the Blue Badge logbook image below to download a copy.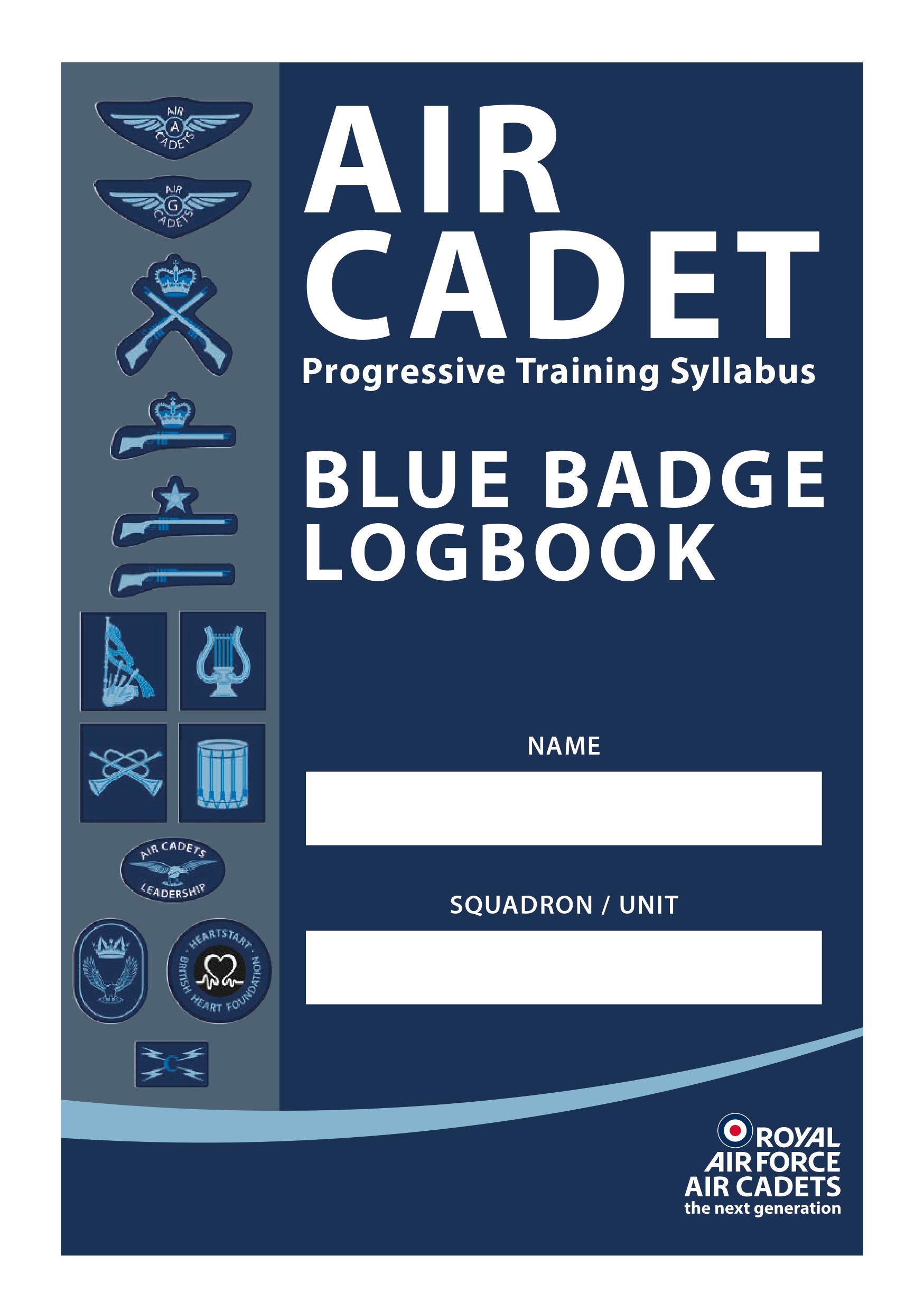 The transition from old badges to new will be completed throughout squadrons over the coming months. If you want to upgrade your air cadets uniform badges you can find them for sale on our website. Simply head over to
Air Cadet Badges
today.
Upgrade your Air Cadet Badges for 2017
2017-06-14 15:00:06