Check out our latest new products!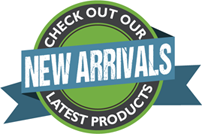 Cadet Direct Ltd
Supplier of Army Cadet uniforms, Air Cadet uniform & Sea Cadet uniforms
Since 1999 Cadet Direct have been supplying the Army Cadet Force, Combined Cadet Force, Air Training Corps and Sea Cadet Corps with military clothing, footwear and equipment. We have quickly established ourselves as the leading supplier to the UK Cadet forces and we are proud to offer an extensive and diverse range of products all professionally suited to the regular demands of the Cadets. In other words, there's no better place to go for all your cadet needs. We have a wide range of clothing options specially designed for the cadets,
Read More .
including genuine MTP issue uniforms, thermals, t-shirts, combat shirts, waterproofs and more. We also include uniform fabrics and Niikwax products in our clothing range. You should also take some time out to look through our 5.11 Tactical Clothing range, which has everything from Taclite Pro Khaki's to Performance Polo Shirts. We also provide various footwear options for Cadets, including boots, socks, polish and laces. You can choose from our specialist range of boots including British Assault Boots, Cadet Patrol Boots, Waterproof Boots and Desert Boots and have a massive range of army boot polish, bulling products and shoe cleaning kit products. We also supply cadet socks ad performance insoles. As well as our specialist range we also supply various other military products, such as belts, flags, bashas, torches, trophies, navigation tools, cooking tools, combat accessories and survival equipment. Our range of shelter options are perfect for any outdoor exercise, including Bivi Bags, Ponchos, Tents, Multi-Terrain Shelters and vital survival tools. With such an extensive range of products available, we regularly feature specific items on the site every week to keep you up to date with our ever-growing stock. Our products are of the quality expected by any type of military personnel, from experienced survival experts to cadets. Our highly competitive and affordable prices make our products hugely desirable to our growing number of customers. If you're keen to save some money on your next batch of equipment, we have a clearance zone that is regularly updated with quality products at outstanding prices. We aslo deal directly with manufacturers in order to provide one of the UK's finest mail order services. You can learn more about our products by calling us today on 01892 662 230.
... Read More
The
Lancashire ACF
Nijmegen Team have had the opportunity to test out some of their new equipment during a recent training weekend operating from Wathgill Training Camp in North Yorkshire. The team tested sets of 
Osprey MTP webbing
and hydration units supplied by
Cadet Direct
. During two intensive days of walking the two new pieces of equipment generated plenty of debate amongst team members. Senior cadet RSM Forrest McDonald reported that the new 
Jetstream hydration packs
from
BCB
 were perfect for the walk. He added '...Having these packs makes the walking much more efficient as there's no hassle getting bottles out of bags or pouches when taking on water. Having the spout come round and fasten onto the shoulder also meant taking on water was much more frequent as it was just there and easy to do, this is always a good thing'.  The MTP webbing sets raised slightly more issues. RSM McDonald commented that despite looking 'excellent', there were a few drawbacks particularly with sizing for smaller cadets. There were also issues with some of the clips and all sets would have benefitted from an additional pouch. Cadet Direct plan to address these issues in the coming weeks to ensure that any issues are resolved in time for the next training weekend. There were no such issues with the
Magnum Classic boots
supplied by
Magnum
, with the RSM reporting that  'the boots again held up superbly, I had no issues with my feet whatsoever after 20 miles and even the few team members prone to mangled feet seem to have held up better this weekend which seems to suggest given some time to be worn in the boots provide adequate comfort and support'.
Nijmegen Team Tests New Webbing and Hydration Units
2015-05-21 08:05:08