 Cadet Direct Ltd
UK's leading supplier of cadet to kit to the Army Cadets, Air Cadets & Sea Cadets
Since 1999 Cadet Direct has been supplying Army Cadets, the Combined Cadet Force, Air Cadets and Sea Cadets with cadet kit including military clothing, footwear, equipment and other cadet tactical supplies. We have quickly established ourselves as the leading supplier to the UK Cadet forces of Air Cadet badges, Army Cadet badges, cadet hats and army webbing and we are proud to offer an extensive and diverse range of products all professionally suited to the regular demands of the Cadets. In other words, there's no better place to go for all your cadet needs. We have a wide range of clothing options specially designed for the cadets, including genuine MTP issue uniforms, thermals, t-shirts, combat shirts, waterproofs, army cadet boots and more. We also include uniform fabrics and Niikwax products in our clothing range. You should also take some time out to look through our 5.11 Tactical Clothing range, which has everything from Taclite Pro Khaki's to Performance Polo Shirts. We also provide various footwear options for Cadets, including boots, socks, polish and laces. You can choose from our specialist range of boots including British Assault Boots, Cadet Patrol Boots, Waterproof Boots and Desert Boots and have a massive range of army boot polish, bulling products and shoe cleaning kit products. We also supply cadet socks ad performance insoles. As well as our specialist range, we also supply various other military products, such as belts, flags, bashas, torches, trophies, navigation tools, cooking tools, combat accessories and survival equipment. Our range of shelter options are perfect for any outdoor exercise, including Bivi Bags, Ponchos, Tents, Multi-Terrain Shelters and vital survival tools. With such an extensive range of products available, we regularly feature specific items on the site every week to keep you up to date with our ever-growing stock. Our products are of the quality expected by any type of military personnel, from experienced survival experts to cadets. Our highly competitive and affordable prices make our products hugely desirable to our growing number of customers. If you're keen to save some money on your next batch of equipment, we have a clearance zone that is regularly updated with quality products at outstanding prices. We also deal directly with manufacturers to provide one of the UK's finest mail order services. You can learn more about our products by calling us today on 01892 662 230.
... Read More
Test your skills in our latest challenge...
The image below shows the Red Arrows during a display sequence over the Aegean Sea. However the ninth aircraft has been removed from the image.
Click the grid below to enlarge...
If you think you know where the missing aeroplane is, simply email the grid reference co-ordinates to us at competitions@cadetdirect.com. [caption id="attachment_6372" align="alignnone" width="1000"]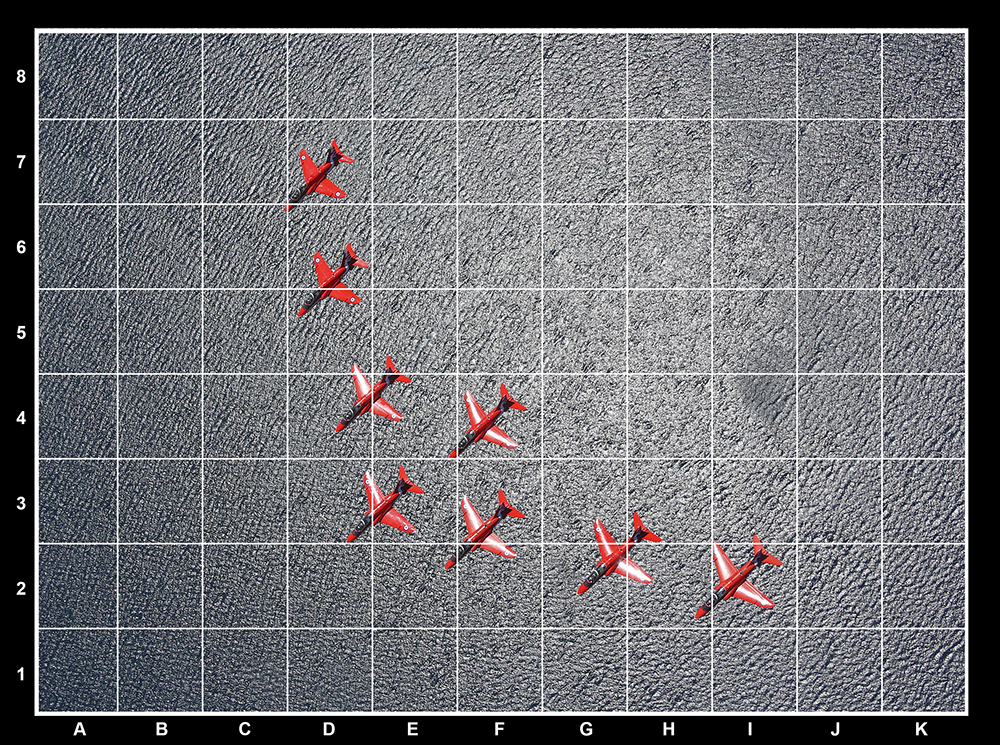 Pictured are the Red Arrows during a display sequence over the Aegean Sea. At the time, The Royal Air Force Aerobatic Team (RAFAT) were in Greece on Exercise SPRINGHAWK. During this 5-week exercise, the team practiced their display ready for Public Display Authorisation (PDA) On completing PDA, the team then returned to the UK for the British Summer Display Season. Contains public sector information licensed under the Open Government Licence v3.0.[/caption] All correct entries will be entered into a prize draw and a winner will be selected at random to receive a FREE
Kammo Tactical MTP Airbourne Webbing Set
 pictured below: [caption id="attachment_6367" align="alignnone" width="500"]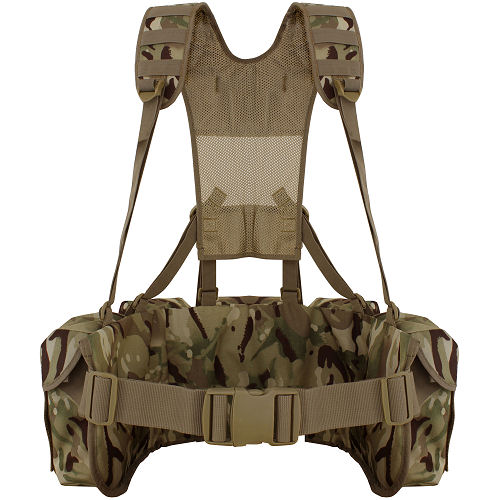 Kammo Tactical MTP Airbourne Webbing Set[/caption] Priced at only £49.95, this latest design MTP Airborne Webbing features all the latest military features plus 3 x utility pouches and 2 x double ammunition pouches. Perfect for CFAVs and cadets. All pouches are sewn directly into the belt to provide strength and security. Design also incorporates integrated cushioned hip pad and belt which prevents excessive rubbing during training. Colour: MTP. 
Also includes a free pair of web dominators shown here (only whilst stocks last) .
The competition will close on the 15th September 2017. The winner will be contacted by email and their name will be published.
Spot the missing Red Arrow and win a MTP Airbourne Webbing Set!
2017-08-23 13:12:36