Manufactured from microfibre and softshell fabric the Viper Tactical Patrol Glove is light and breathable. Although lightweight these military combat gloves are hard wearing and will suit Cadets who don't wish to spend lots!
[caption id="attachment_6184" align="alignnone" width="1024"]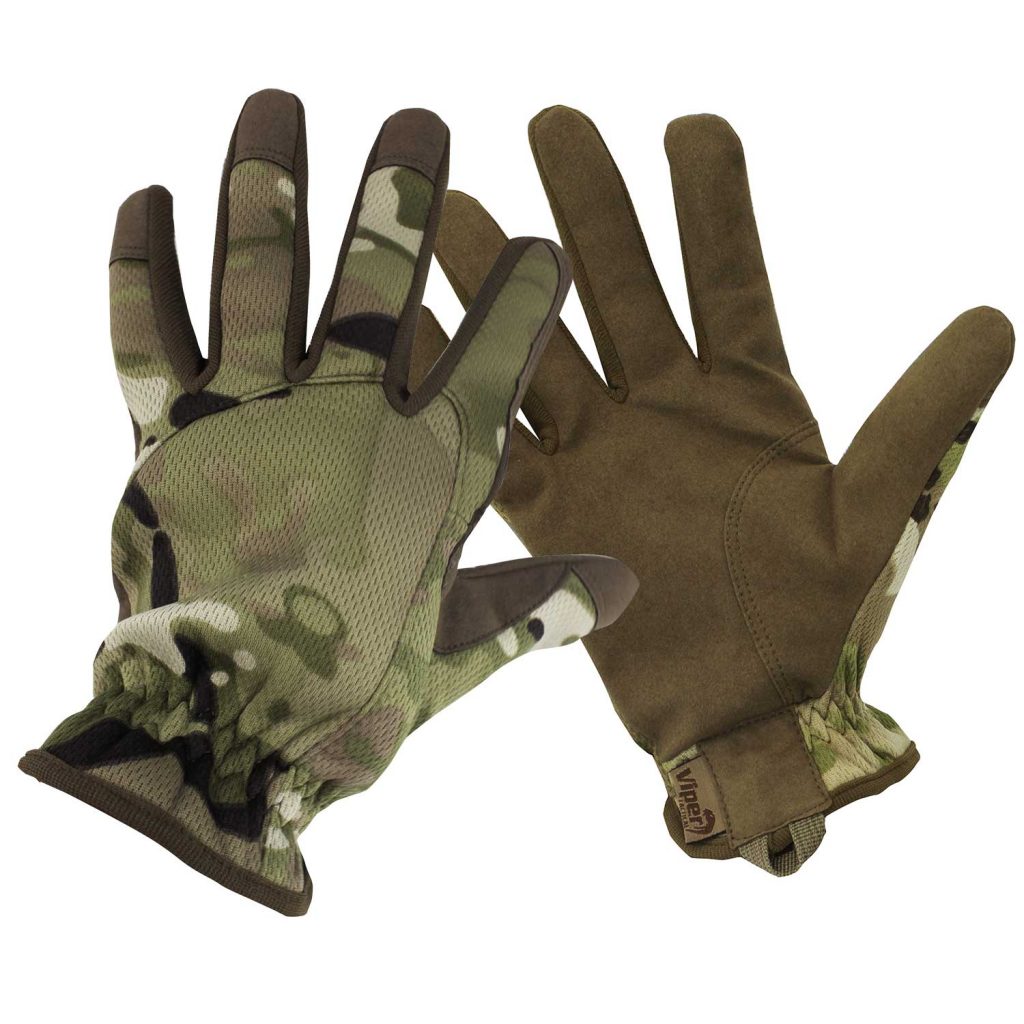 Viper Tactical VCAM Patrol Gloves[/caption]

Viper Tactical VCAM Patrol Gloves
These tactical gear gloves feature anatomically-shaped two-piece camouflage which is quick drying. Not only does the fabric ventilate well but it also provides great grip, thus maximizing weapon control and greater dexterity when in the field.
[caption id="attachment_6187" align="alignnone" width="1024"]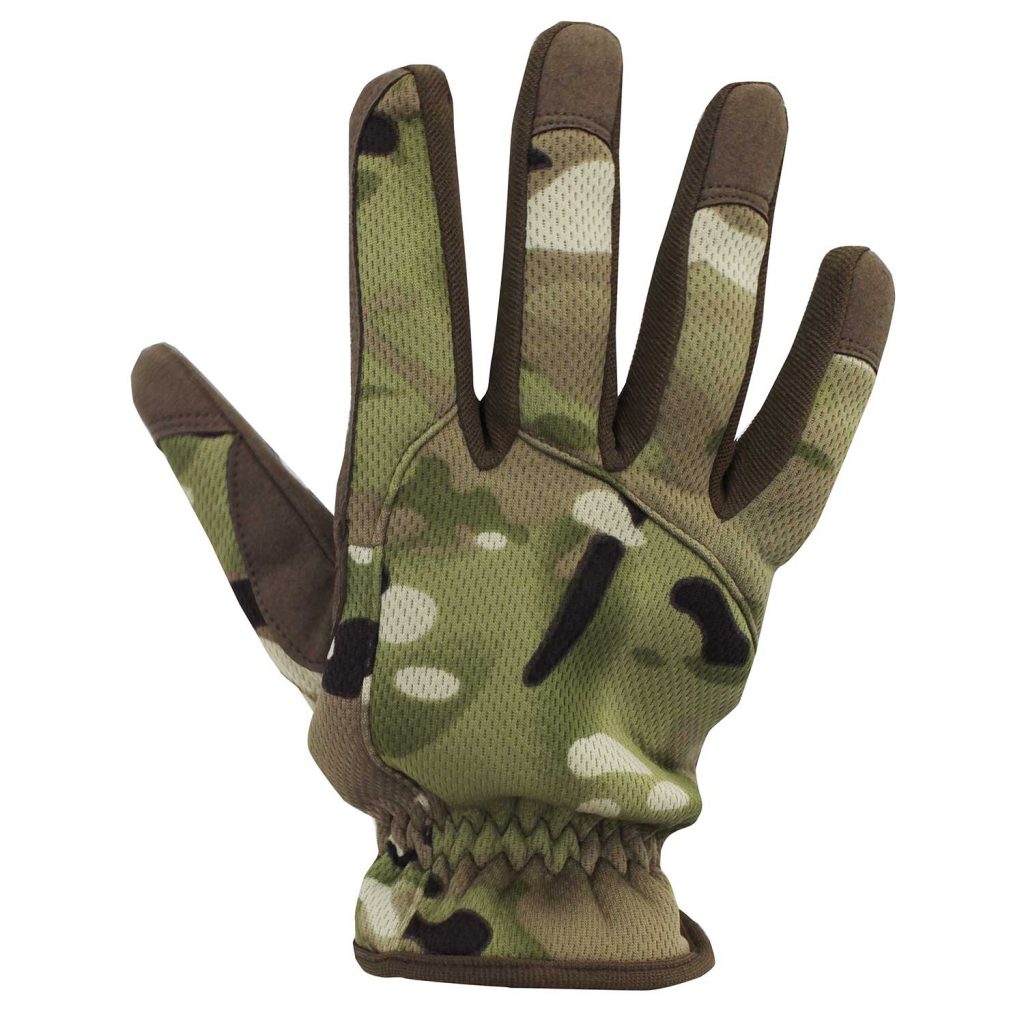 Multi-terrain VCAM Pattern[/caption]
The elasticated cuffs give added security so you can be sure your gloves will stay comfortably in place. Not only that but the VCAM Multi Terrain Pattern camouflage fits comfortably to your skin and is compatible with cadet uniforms.
[caption id="attachment_6185" align="alignnone" width="1024"] Microfibre palm.[/caption]
You can see in the photo above that this tactical glove features a handy webbing loop  which allows them to be easily pulled into place. Once attached to your webbing these low cost gloves will add little weight to your pack weighing in at only 70g a pair.
Available in sizes Small, Medium, Large, XL and XXL.
Contains public sector information licensed under the Open Government Licence v3.0.