UZI Military Watches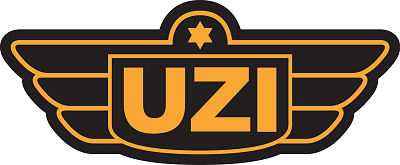 Never lose a second when you're out on the field with UZI military watches. With scratch-resistant faces, shock-resistant bodies and comfortable straps, UZI army watches are one of the best around for keeping time during drills or physical training. Cadet Direct is an authorised dealer of a wide range of tactical gear, including UZI watches, so you can be prepared for anything.
The legendary UZI brand is mostly widely recognised as one of the world's leading firearm companies and is an icon in the weapon industry. With more than 60 years of experience, UZI has used its expertise to design military and tactical watches that are as innovative as their classic firearms.
Order your UZI military watches with Cadet Direct for fast delivery and same day dispatch.