Published: Jul 12, 2017
by ecommerce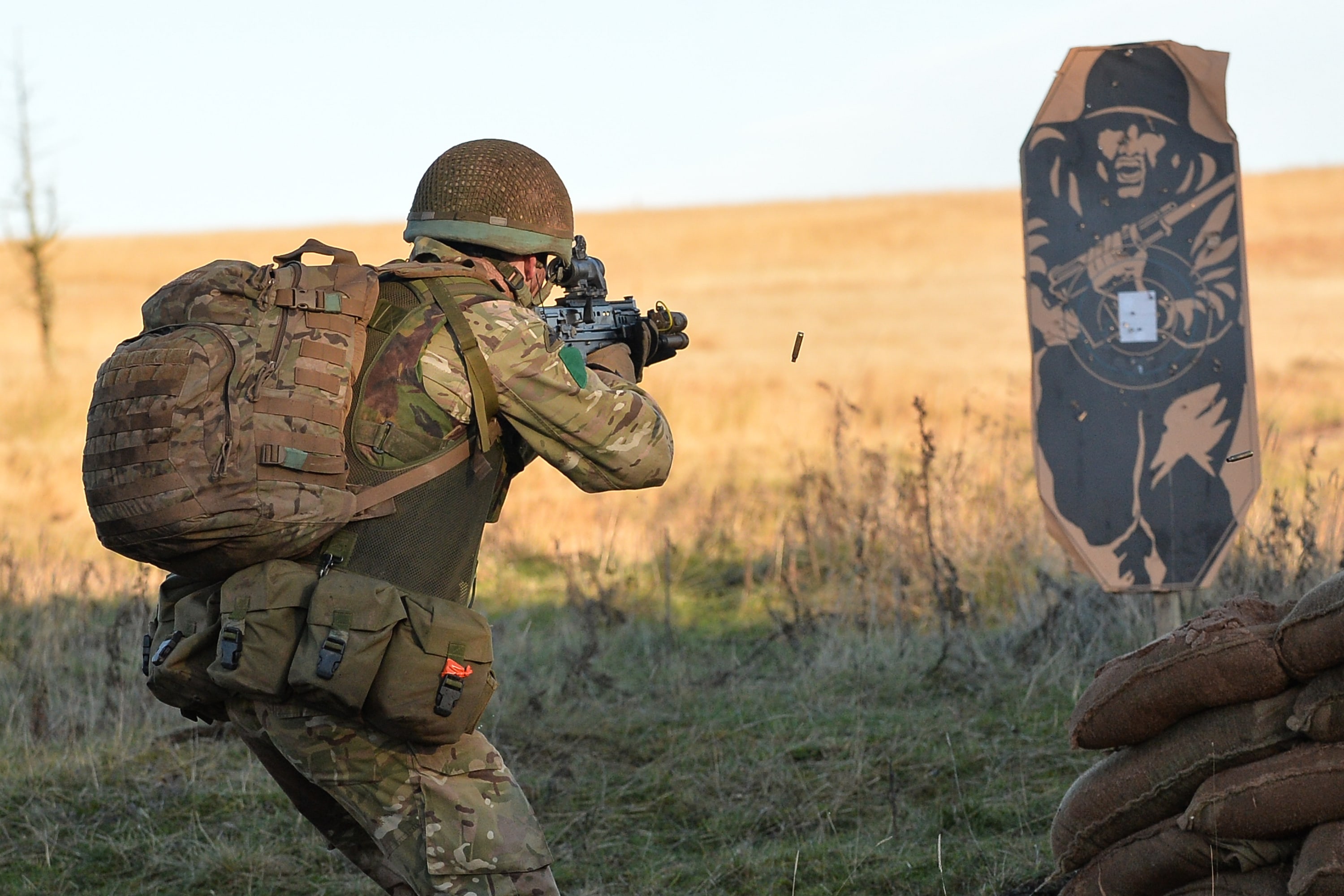 Which pack is the best for you?
We recently published a kit layout for CEMO (complete Equipment Marching Order) which comprises everything you might need for an overnight stay in the field. In this Best Tactical Backpacks article we've decided to review a range of popular bags to see which have the capacity to actually carry a realistic CEMO load. We also devised an accurate test to compare the manufacturer's claimed volume against actual volume. Find our top tactical bags below.
Kammo Tactical Cadet NI Patrol Pack
Offering a 40 litre main compartment, this tactical bag also has two fixed 5 litre side pockets (with snowlock extensions) and a MOLLE/PALS webbing array for extra attachments.
This fantastic value N.I. Patrol Pack has been specially designed for the UK Cadet Forces. Constructed with 1000 denier MTP compatible weatherproof nylon fabric this backpack is ideal for short or long patrols including overnight missions.
Incorporating an adjusting cushioned air mesh shoulder harness, adjusting webbing waist belt, sternum strap with QR release, reinforced web carrying handle and foam back pad. The pack also features utility strap attachment points for extra gear and sleeping mats on the lid and base. 50 litres in Capacity and weighs 1050 grams.
Overall Score:
Multicam Predator 30 Day Pack
Made from water resistant Multicam Cordura The Predator 30 is a lightweight day pack suitable for outdoor expeditions.
Designed for demanding combat operations it has a host of features including elasticated side pockets, zipped lid compartment, padded air mesh back system, concealable waist belt, s shaped shoulder harness and fully adjustable sternum strap. There are also MOLLE/PALS compatible webbing fittings for an extra modular pouches you may require. Capacity of 30 litres and weighs 1300g.
Overall Score:
Viper Tactical Garrison Pack, V-Cam
Compatible with MTP uniforms this VCAM, lightweight Garrison Pack is produced from multi-terrain V-Cam 660D Cordura fabric which is hardwearing.
The main pack compartment has a nylon top closure with draw cord and cord lock. The lid features an elasticated rim and velcro ID panel on the front. What we love about this MOLLE/PALS rucksack is it's ventilated back which helps to reduce sweat.
Also offers two compression straps, padded adjustable shoulder straps and a waist strap with QR buckles. Capacity of  35L and weighs 620 grams.
Overall Score:

Pro-Force Cadet Assault Pack
50 litres in capacity this military rucksack is constructed from tough 1000D XTP fabric with a waterproof lining. Featuring an airflow system to help keep your back cool and sweat free whilst on the move, the large main zipped compartment offers one internal mesh organiser pocket plus additional pockets on the front and sides.
You can easily add additional modular attachments to the MOLLE/PALS webbing array if needs be. This army backpack offers a fully adjusted padded rucksack harness, velcro ID panel and reinforced carry handle. Capacity of 50 litres weighs 2150g.
Overall Score:
Marauder MTP Tactical Backpack
Made from genuine MTP waterproof fabric the Marauder molle backpack is ideal for distance patrolling and exercises. Designed to offer a spacious main compartment and incorportaing a draw cord closure, it's MOLLE/PALS webbing array also allows you to customise your outdoor pack to suit your needs.
Featuring a top lid with external zip pocket, branded ITW Nexus QR fittings and YKK zips throughout. Also provides a cushioned shoulder harness, adjustable webbing waist belt, elasticated sternum strap, detachable foam back pad which can also be used as a seat, strong webbing carry handle and PLCE side zippers for issue side pouches. Capacity of 40L. and weighs 800 grams.
Overall Score:

Camelbak Motherlode Lite
The latest CamelBak Motherlode is specially made for the UK forces. Offering an extensive front MOLLE webbing array, simplified Osprey-compatible belt, larger velcro ID panel and extra lightweight yet tough 500D ripstop Multicam Cordura® fabric construction.
The Air Director™ back panel creates improved ventilation while the zipped rear panel access makes packing a filled reservoir into the hydration compartment easy. Also includes – side-release buckles for quick release from shoulder harness, 3.0L WaterBeast reservoir with Quick Link™ Exit Port, side-release buckles for quick release from shoulder harness, compression straps and adjusting waist belt, glasses/goggles/NVG pocket with external zipped access, multiple drink tube exit ports (over shoulder or under arm).
Capacity of 42.6 litres and weighs 1.6kg when empty.
Overall Score:
Which of these tactical backpacks do you rate?