Published: Sep 15, 2017
by MC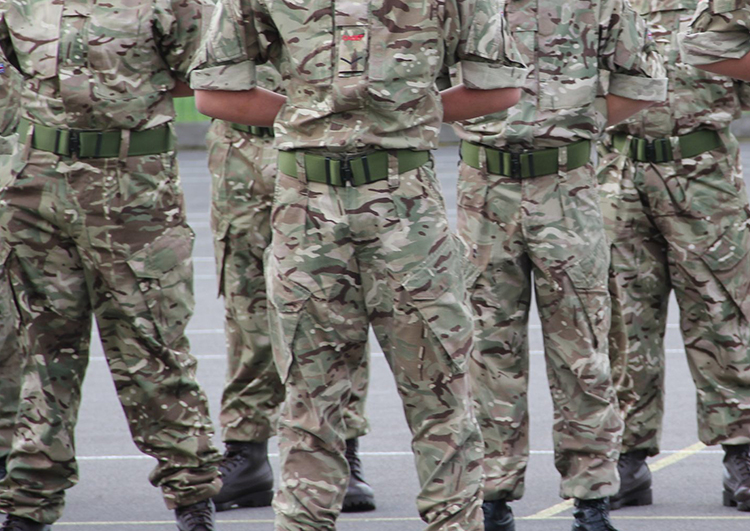 Cadet Direct has been advised that financial restrictions by the MoD have been placed on cadet and CFAV uniforms. So we have come up with our cadet starter kit offer on Genuine Issue MTP Uniforms, berets and belts to help cadets looking to purchase their own kit. This kit is designed for ACF and CCF cadets and has all the basic uniform items required by a recruit in basic training. It is comprised of a genuine issue MTP suit, which includes a British MTP PCS Shirt Grade 1 Used (see code MTP11G) and British MTP PCS Trousers Grade 1 (see code MTP12G), British Forces issues PCS velcro belt (see code MTP16), genuine British Army Dark Navy Beret (see code AH33DB) and trouser twisters (see code AA24). If these items were purchased separately they would retail at over £60, but bought together as a kit they offer a substantial saving. PLEASE NOTE: The shirt and trousers supplied as part of this kit are supplied in Grade 1 (used) condition and are sourced via official government military surplus disposal agencies.
ACF/CCF MTP PCS Uniform Starter Kit
British MTP PCS Shirt Grade 1 Used Genuine issue (used)
Personal Clothing System combat shirt as issued to British Military Forces. Features include full length zip with Velcro secured baffle, breast map pocket with compass pocket, anti-chaffing secured collar, Velcro-secured front rank slide epaulette, bicep pocket, padded forearm protection pockets and shrouded cuff buttons.
British MTP PCS Trousers Grade 1 MTP
Combat trousers as used by British Forces. Features include reinforced seat and crotch, two waist pockets (mesh lined) two angled thigh (map) pockets (with shrouded buttons), one rear pocket (shrouded button), improved draw cord ankle ties, extra wide belt loops and zip fly.
British Forces Issue PCS velcro belt
Genuine latest issue British military combat trousers belt designed to be worn with uniform. Features include MTP tone woven nylon webbing construction with buckle-free velcro fastening for maximum comfort. Can also be used as straps for immobilising and evacuating casualties.
British Army Dark Navy Beret
British Army issue dark blue wool berets as worn by most regiments of the British Army including the Royal Artillery, Royal Engineers and Royal Signals regiments and also Army Cadet Force (ACF) and Combined Cadet Force (CCF) personnel. Manufactured from 100% wool with real leather headband and 100% cotton textile lining.
Trouser Twisters
Military elastic trouser twists / trouser elastics for combat trouser bottoms. Made from twisted green elastics and fitted with dual metal hooks. Sold in pairs.