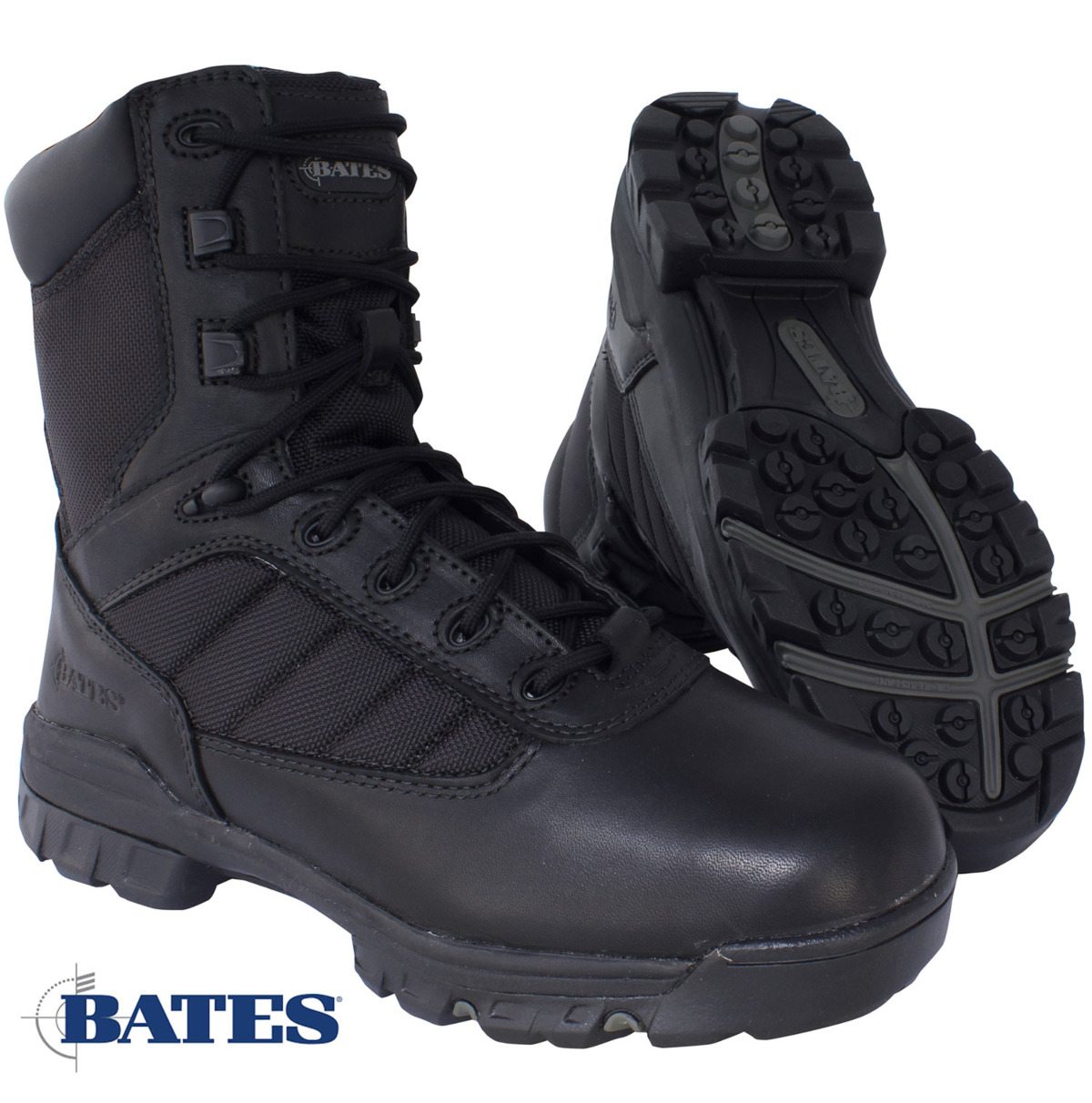 Another British Army Boot at Cadet Direct
The Bates Ultra Light Patrol Boot, one of a current range of British army boots,  has been specifically developed for the UK military. They meet the official MoD specification for "Boots Patrol (BP)". This specifies that the BP is "primarily for use where the combat threat is medium to low and patrol pack weight is light. As the threat level in any situation can accelerate the BP may also be used for heavy combat use for limited periods. Terrain including road, field, track, rubble and rock". Bates is a brand recognised for quality and value which has grown as a result of their advancements in footwear technology. Today Bates supplies boots to the military in over 60 countries. Their Ultra Light Patrol Boot is in fact their best selling boot and features include:
Nylon and full grain leather upper
Lightweight athletic construction
Breathable mesh lining
Slip resistant rubber outsole for traction
Cushioned removable insert for added comfort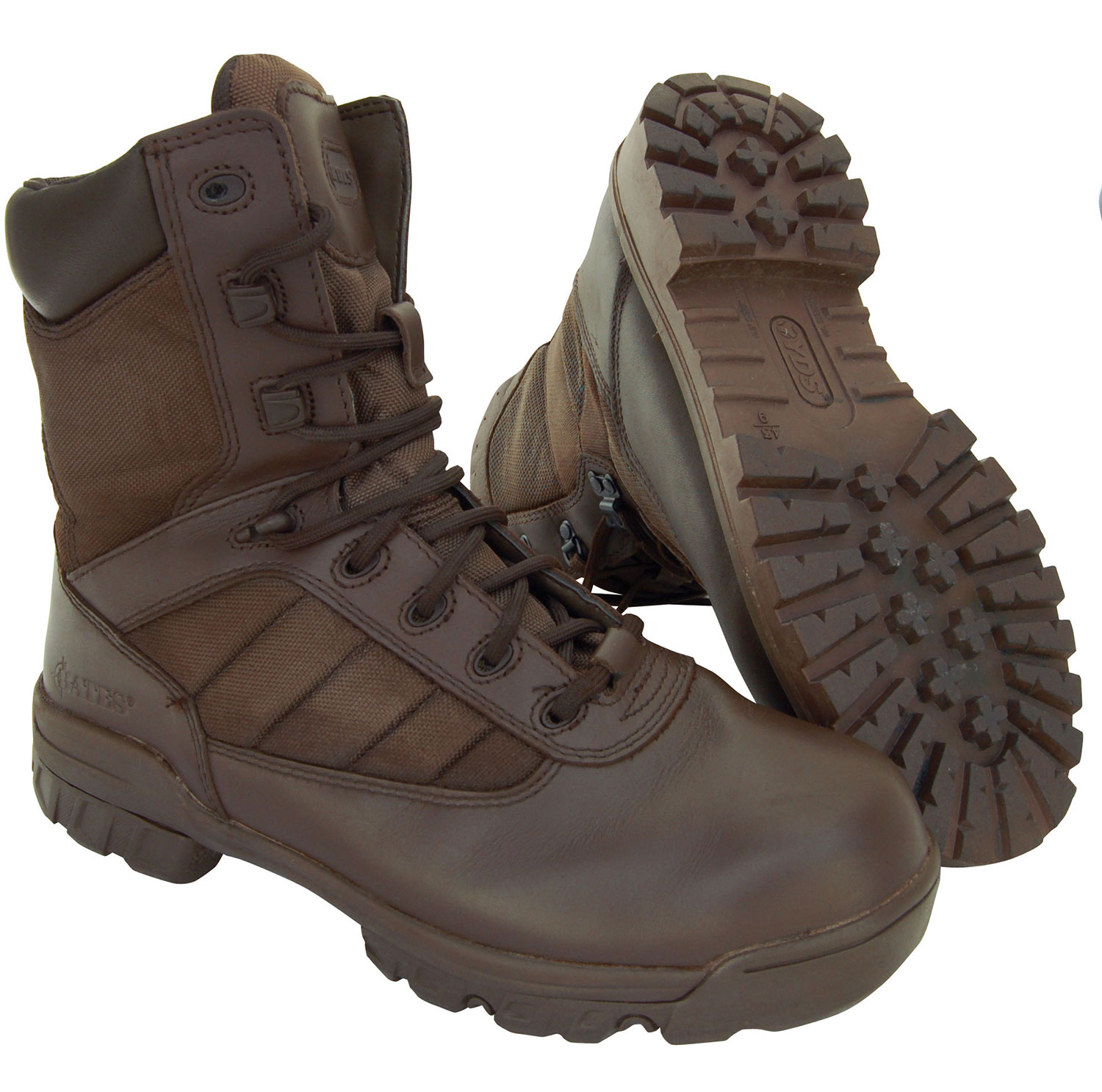 British Forces Bates Ultra Light Patrol Boot, MOD Brown
The Patrol Boot is ultra light, weighing just 1200g per pair. Brand new and Grade 1 (used) pairs of both the brown and black versions are now available at Cadet Direct in sizes 3-15 and in two different width fittings.
You can get more information about the large range of British forces combat boots we have available here.