Published: Mar 10, 2017
by Cadet Direct Editor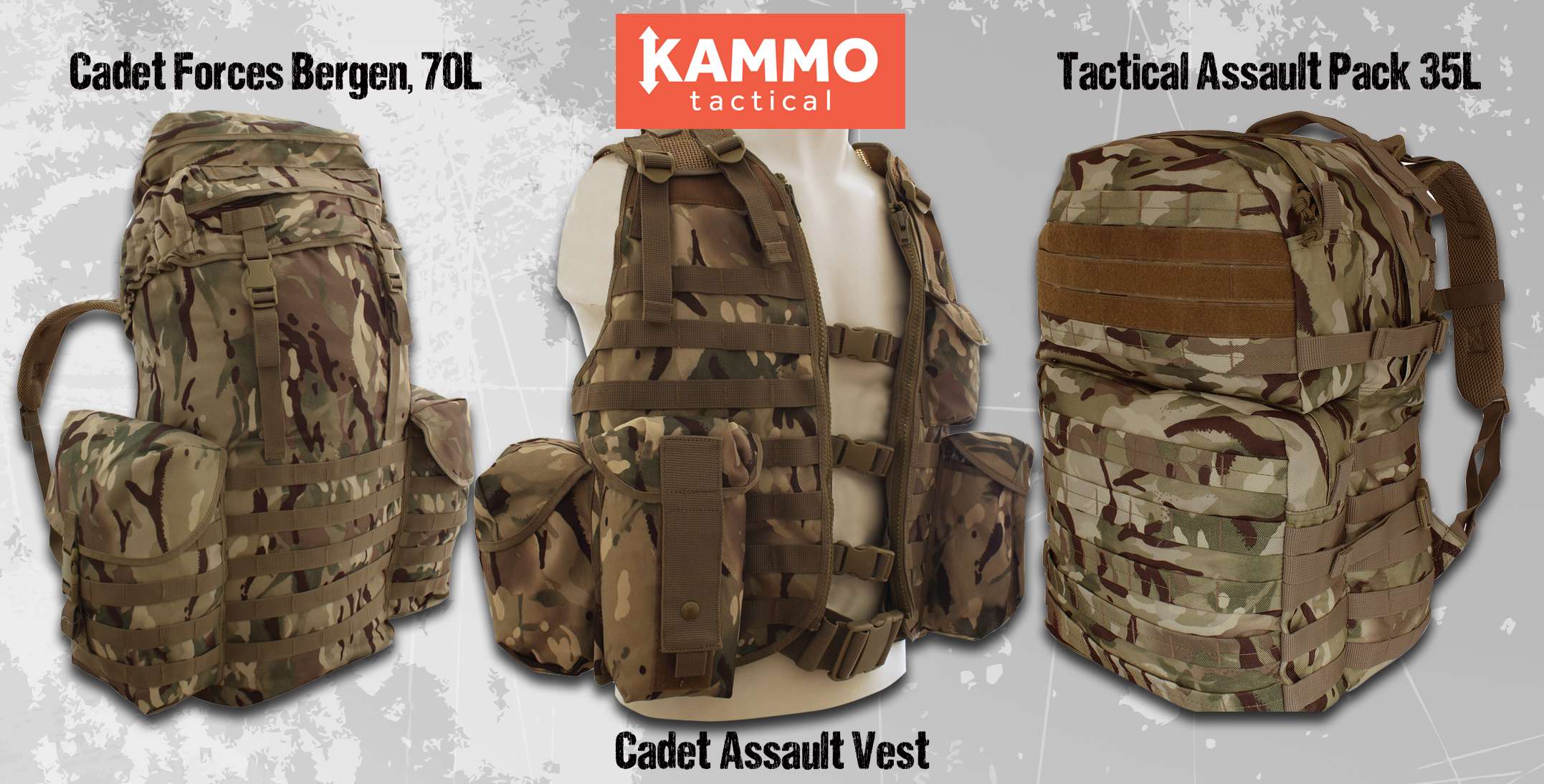 Ever heard of Kammo tactical? We thought not! Kammo tactical is an exciting new range of cadet carriage systems developed exclusively in house by specialist staff at Cadet Direct. Our team reached out to trusted cadet organisations across the country to expose the flaws in other carriage products. both the issued and non-issued ones. Using your requests and requirements our team has finally created a product line in which we are completely happy in distributing. Our current line of Kammo tactical is fully compatible with the latest generation of MTP uniforms and is a favourite for our CCF customers offering them with great products at cadet prices!
Cadet Bergen
One of the first products to be created here at Cadet Direct was the 70 litre cadet Bergen. We felt that this was a very important product to get right and so a lot of time has been spent on research and development. Feedback from our CCF customers was that the issue Bergen was simply too small and unable to hold most sleeping bags! We've corrected this with our cadet Bergen and added an extra 10 litres meaning that it can even hold the original 58 pattern sleeping bag comfortably with room to spare. Our initial delivery of just over 200 has quickly sold out and proved to be one of the most popular products in the Kammo tactical range.
Tactical Cadet Assault Vest
Our next focus in the Kammo tactical brand was the KT001 Cadet Assault Vest. At only £44.95 this vest offers superb value to suit all budgets. This isn't however a budget Assault Vest thanks to its high quality 1000D waterproof Nylon construction offering Durability and strength. As with the Bergen our feedback gave us a number of points to act on to create the best possible product for you. We've added MOLLE compatible strips to add additional pouches to your vest including the new radio pouch! We've also created a better match MTP camouflage which is closer to the real thing.
Cadet NI Patrol Pack
The Kammo tactical NI pack is a step down in size from the 70 litre Bergen but still a great product. This classic design has stood the test of time. Now updated by our specialists the tactical NI pack boasts a variety of great features. At 50 litres it is ideal for daytime patrolling, field exercises and overnight trips. Its short back length also allows it to be worn with all issue vests including our very own cadet assault vest!
Tactical Assault Packs
The final two products that form part of the Kammo tactical range are the MTP tactical assault packs available in 24 and 35 litres respectively. These packs although smaller in size still retain loads of the features of their bigger brothers and offer superb value for money. The 35 litre pack has been based around the well-known and well-loved Camelbak Motherlode but fortunately at a fraction of the cost. These packs both feature full MTP uniform compatibility as well as 1000D water resistant nylon construction.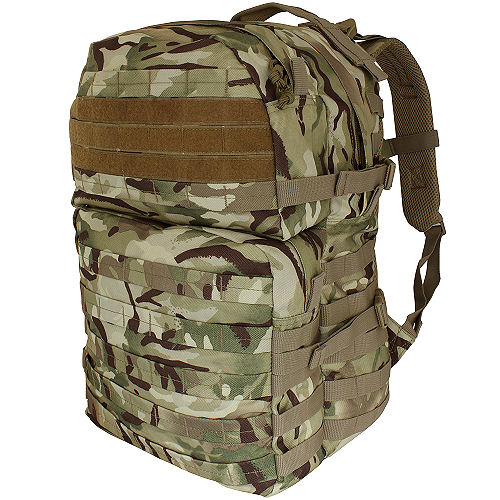 We are very proud to offer you our new Kammo tactical range of products. We are also extremely keen to expand this range further so keep your eye out on both our website and social media! In the meantime though, why not head over to www.cadetdirect.com/brands/kammo-tactical and check out our essential range of Cadet Tactical Supplies? Already purchased one of our Kammo tactical products? Then please let us know what you think! Thank you for reading.