Published: Aug 23, 2017
by Cadet Direct Editor
Test your skills in our latest challenge…
Please note this competition has now closed – but you can still have a go – the answer has been published in a blog article here…
The image below shows the Red Arrows during a display sequence over the Aegean Sea. However the ninth aircraft has been removed from the image.
Click the grid below to enlarge…
If you think you know where the missing aeroplane is, simply email the grid reference co-ordinates to us at competitions@cadetdirect.com.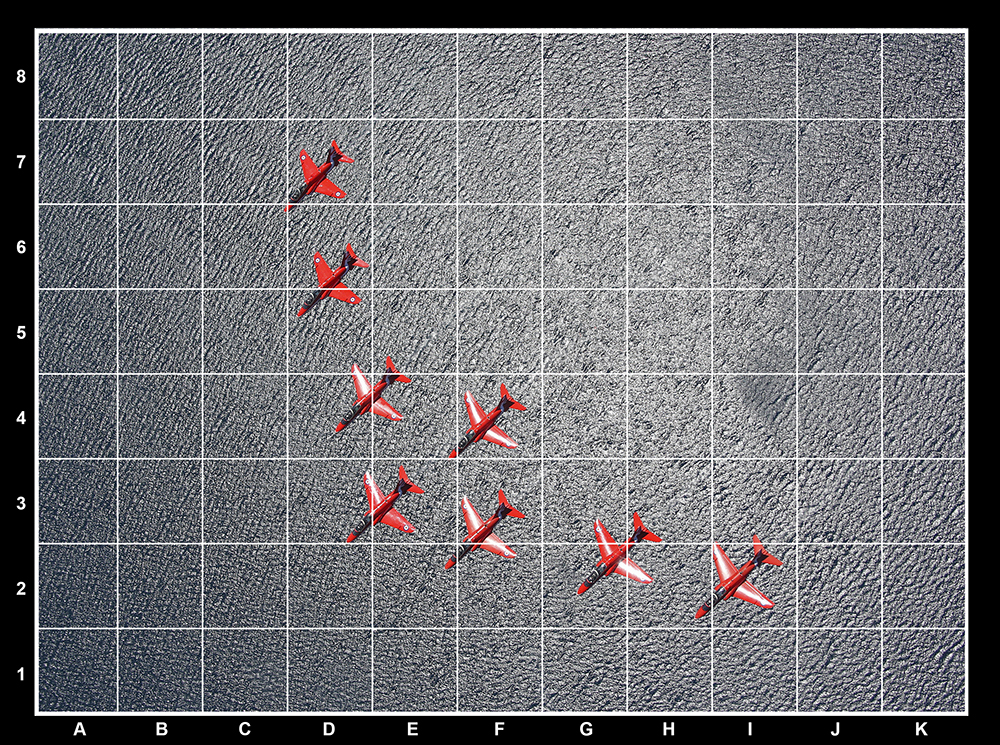 Pictured are the Red Arrows during a display sequence over the Aegean Sea. At the time, The Royal Air Force Aerobatic Team (RAFAT) were in Greece on Exercise SPRINGHAWK. During this 5-week exercise, the team practiced their display ready for Public Display Authorisation (PDA) On completing PDA, the team then returned to the UK for the British Summer Display Season. Contains public sector information licensed under the Open Government Licence v3.0.
All correct entries will be entered into a prize draw and a winner will be selected at random to receive a FREE Kammo Tactical MTP Airbourne Webbing Set pictured below: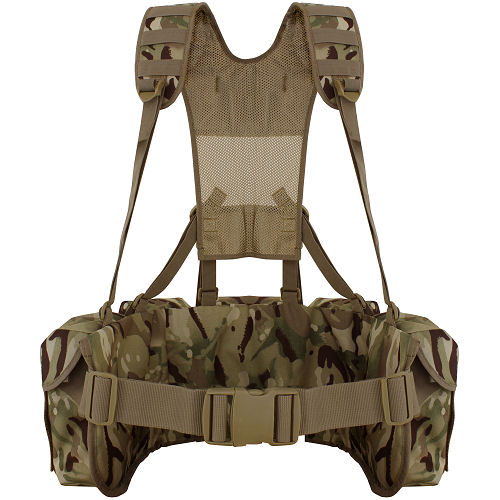 Kammo Tactical MTP Airbourne Webbing Set
Priced at only £49.95, this latest design MTP Airborne Webbing features all the latest military features plus 3 x utility pouches and 2 x double ammunition pouches. Perfect for CFAVs and cadets. All pouches are sewn directly into the belt to provide strength and security. Design also incorporates integrated cushioned hip pad and belt which prevents excessive rubbing during training. Colour: MTP. Also includes a free pair of web dominators shown here (only whilst stocks last) .
The competition will close on the 15th September 2017. The winner will be contacted by email and their name will be published.