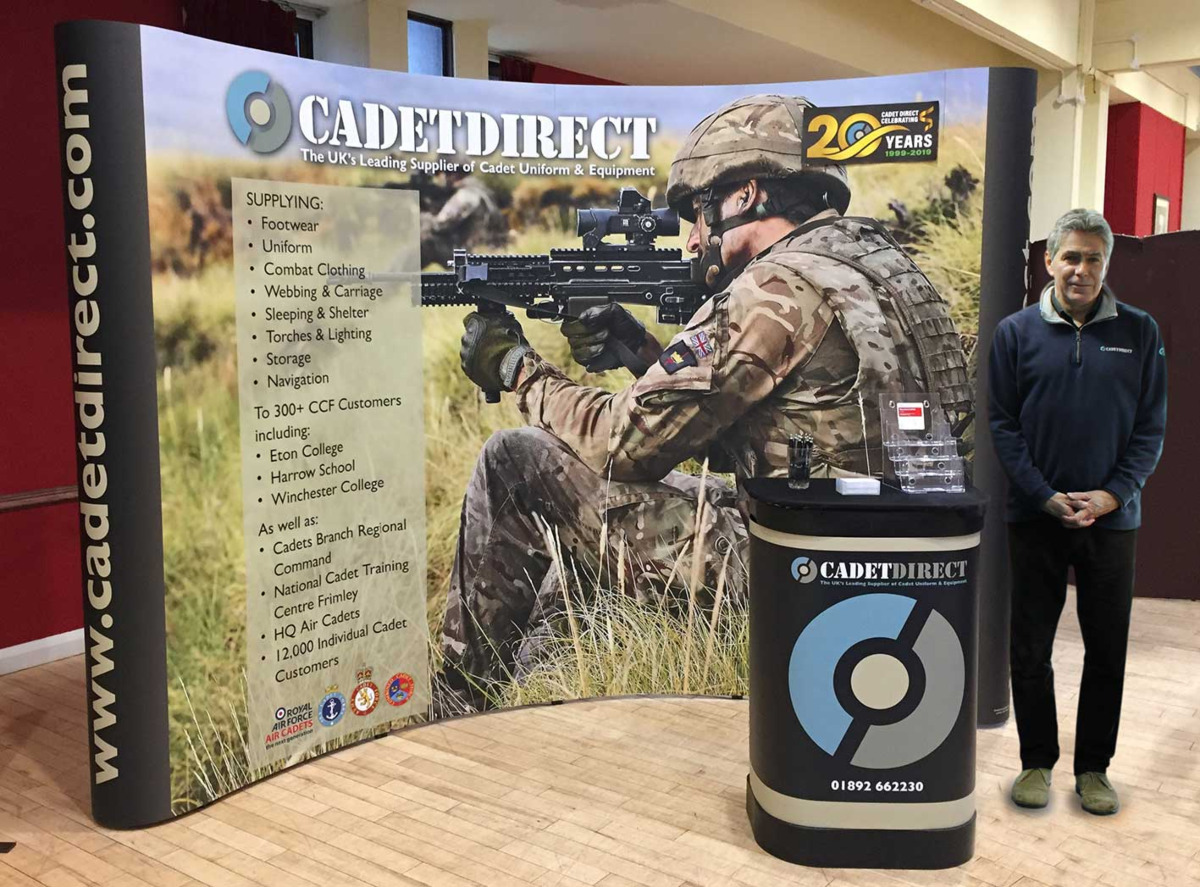 Earlier this month Cadet Direct were pleased to sponsor the 2019 ACF Commandants Conference which this year was held at RMAS Sandhurst. As well as providing a personalised folder to each delegate to help celebrate Cadet Directs 20th Year of Trading our Sales Director Greg Potter also attended the event.
There was a full programme of lectures and talks ranging from Training issues and information from Welbeck College up to a very engaging series of lectures on 'Inspiring the Youth of Today' including an 'Alternative View' from Col Neil Jurd. The whole event was under the watchful eye of Major General Duncan Capps (Comd Cadets) who finished with a closing address on Sunday.
The staff at Victory College did a great job of keeping everyone fed and watered, and the Dinner on Saturday evening was a sparkling affair with a variety of dishes matched only by the variety of Regimental Ties being worn, which just confirmed the diverse nature of the ACF.
During the ACF Commandants Conference, Greg Potter delivered a short talk on Cadet Directs history and ethos and then with the assistance of Maj General Capps offered a prize draw for a £500 Cadet Direct voucher to spend on Kammo Tactical products, which was won by Colonel Dawes of Hampshire and IOW ACF.
The weekend was a very informative and interesting occasion with plenty of time to discuss Cadet requirements and to seek new and innovative ways for Cadet Direct to further support the ACF such as the Annual Ski Bursary, and we very much look forward to taking part again in the 2020 ACF Commandants Conference.