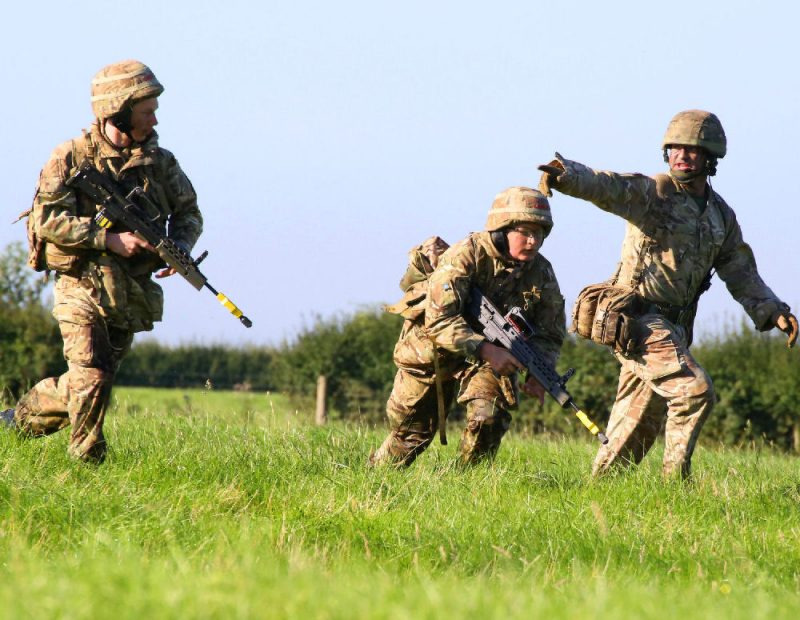 In the Summer of 2017, Lancashire ACF visited Beckingham Trg Camp, Lincolnshire for ten days of exciting and varied military and adventurous training activities for cadets at all levels and ages.
Army cadets from Egypt, Salerno, Wingate and Normandy Companies attended the camp, with each Coy HQ taking responsibility for running a particular area of expertise from basic training level upwards and covering map and compass, SAA (skill at arms), fieldcraft and adventure training.
ACF Annual Camps allow army cadets to participate in training not normally available during the year. At Beckingham Camp, more junior cadets at One Star level were able to train with three different weapons, namely the No.8 .22 target rifle, the L98A2 5.56mm cadet rifle and the Scorpion .177. These weapons are not always available at each detachment. One and Two Star cadets were also able to shoot outside on the ranges.  As if this wasn't enough cadets also got to shoot 12 gauge shot guns during a clay pigeon shoot arranged by Lancs ACF staff.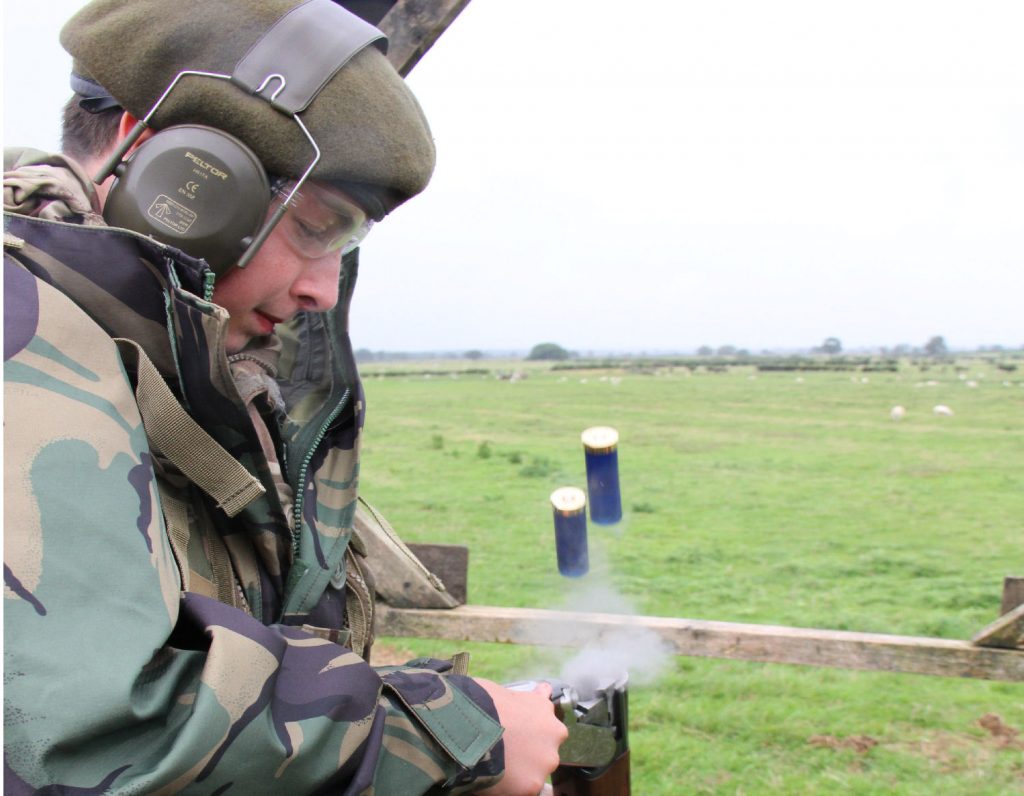 Egypt Coy were responsible for the map and compass training and had set up some challenging APC and DofE expedition training through the local countryside. Two Star army cadets trekked an 11 mile route which included carrying all their own equipment and camping out for two nights in  a row. Cadets were responsible for preparing their own meals and were able to develop their expedition and organisational skills whilst in the field. At One Star level cadets had a slightly shorter walk and were required to camp out for a single night.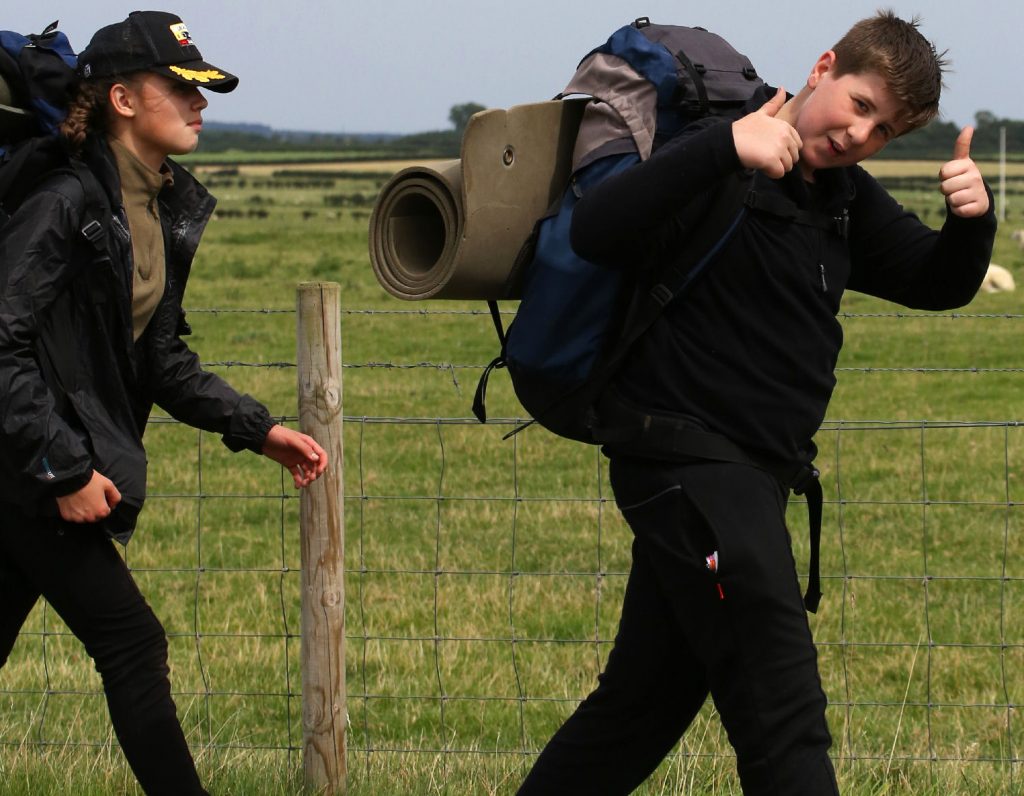 Fieldcraft training run by the staff of Normandy Coy included section battle drills,  basha building, setting up harbour areas and camouflage and concealment practice for cadets at One Star level where cadets were trained to see but not been seen by the enemy - a crucial principal of fieldcraft training.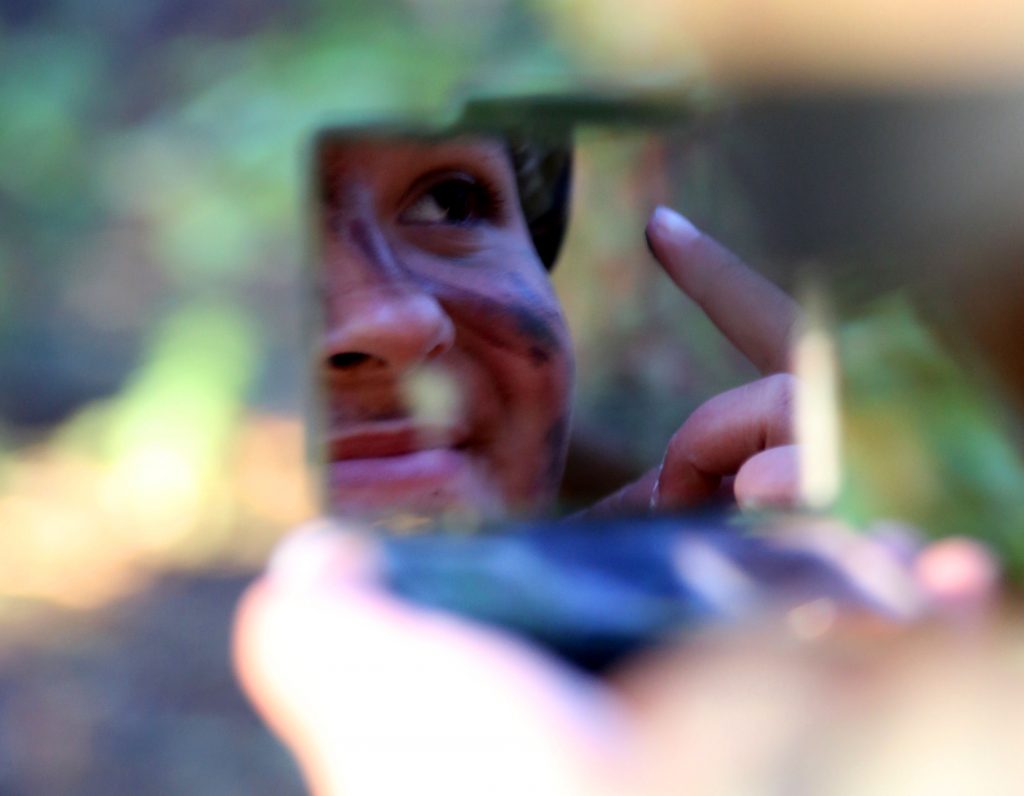 More senior cadets at Two Star level participated in  more advanced military training including fire control orders, patrolling, orders and use of night vision.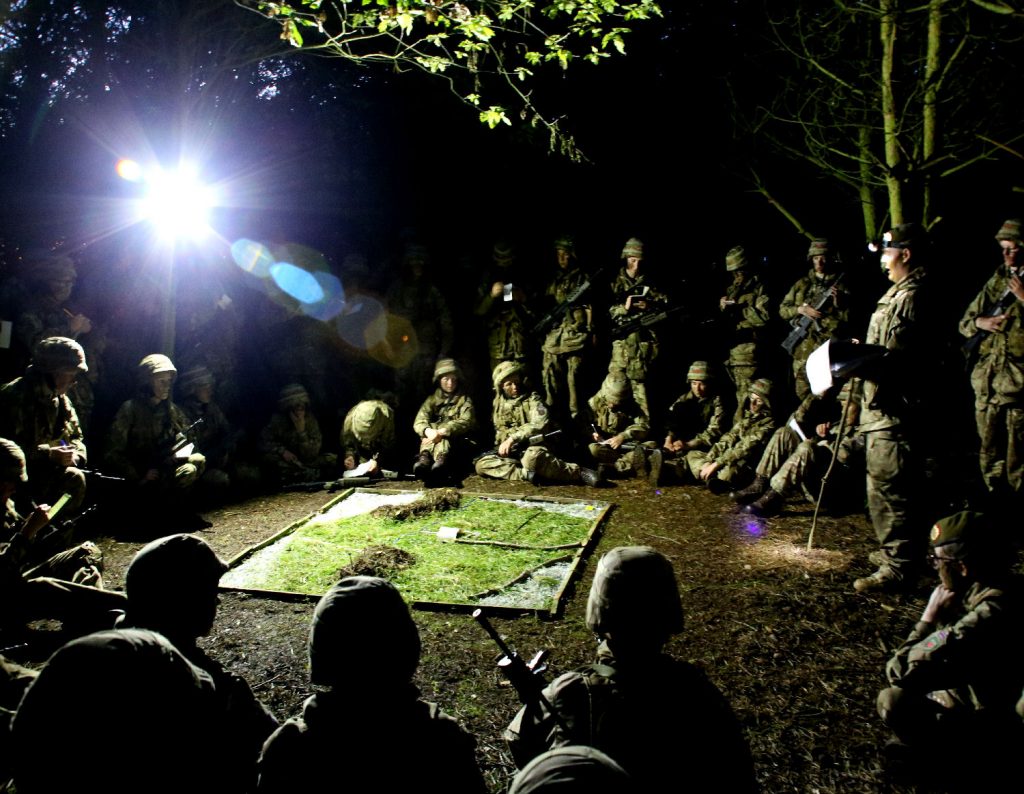 The adventure training (AT) activities were run by a mix of qualified CFAVs from all four companies and included kayaking, canoeing, a high rope course, archery, mountain biking and rock climbing. More senior cadets at Four Star level were given the opportunity to participate in white water rafting and other exciting water-based activities.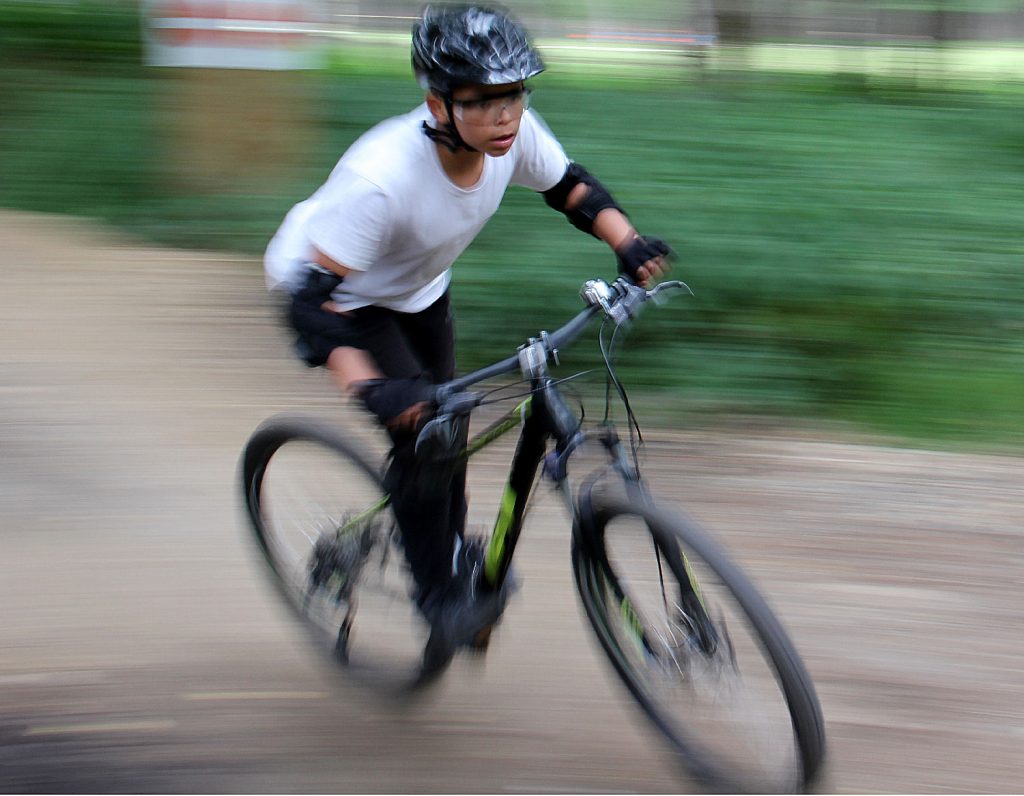 Whilst adventurous training activities commenced away from camp, back at camp more senior cadets were undertaking more traditional cadet instructor training with a view to progressing them to instructor level. Supported by CFAVs from Wingate Coy, cadets on the JCIC undertook an intensive schedule of training.  Fieldcraft training at this level included overnight exercises, FIBUA training, ambush drills and platoon attacks. A 3 day expedition was also undertaken plus plenty of skill at arms training including time spent with the LSW (light support weapon) which included live firing on the range.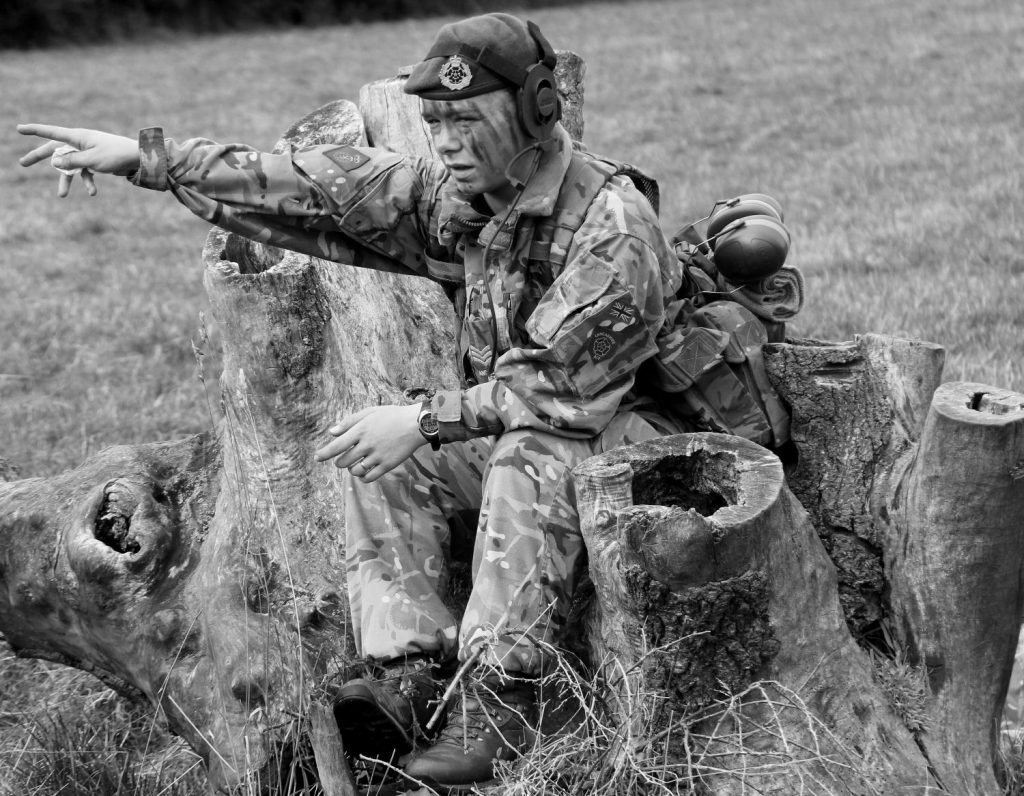 For annual camps in the UK, the weather often plays an important part in the success of planned activities. Whilst the weather was not great at the beginning of camp it steadily got better meaning there wasn't such a need for waterproof clothing.
Overall the camp was a huge success and great praise must go to all those who worked hard to put together such an exciting range of activities as well as thanks to all the cadets from Lancashire Army Cadet Force who participated. We'll be keeping a look out for what is planned for this years camp!