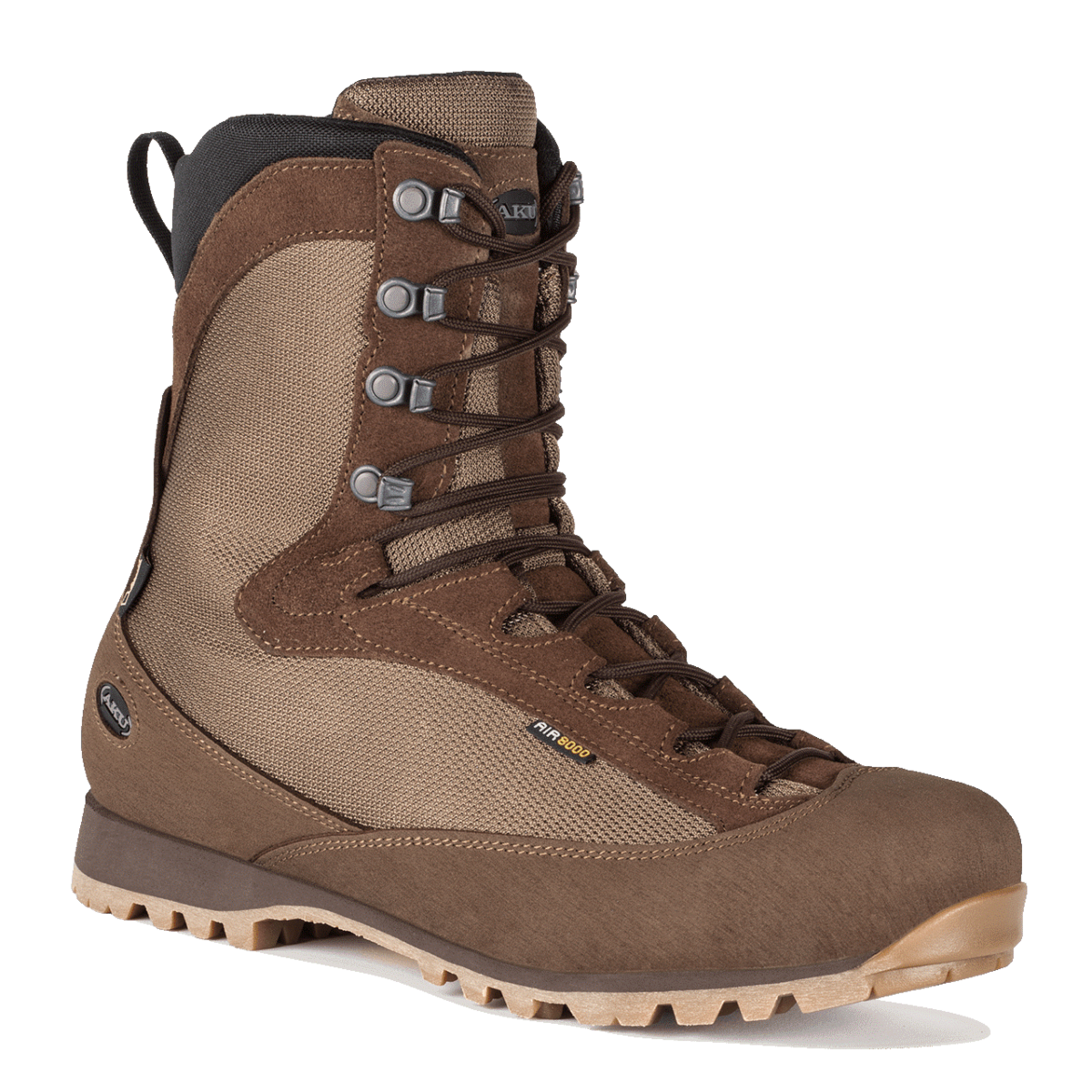 After extensive trials involving UK forces personnel, the British Army has announced it will be adopting the AKU Pilgrim as it's newest high liability combat boot. High liability means the boot will be worn by front line operational troops in combat zones around the world. The AKU Pilgrim has many qualities which makes it well suited to this role. AKU is an experienced manufacturer of outdoor boots and footwear and specialises in footwear made for rough, wild ground such as mountain environments. The AKU Pilgrim HL has been primarily designed for military forces working in temperate conditions and incorporates many technological advances to give extra support, comfort and all important four season performance required by modern British forces. The new army boot also features the following innovations:
MOD Brown suede uppers with AIR8000 fabric panels
Genuine Gore-Tex lining for waterproofing & breathability
AKU IMS midsole technology for control on rough ground
Vibram sole unit for maximum grip and reduced wear
Shock absorbing AKU footbed for comfort
The AKU Pilgrim HL GTX Army Boot is also lightweight, weighing in at just 600 grams per boot (UK size 8). The high leg version of this combat boot is available now at Cadet Direct  in both MOD Brown and black versions in UK sizes 6 to 13. Furthermore more detailed information on AKU sizing can be found by looking at our AKU size guide here.
You can find out more about the range of British Army combat boots currently available at Cadet Direct by clicking here.