Published: May 23, 2017
by Cadet Direct Editor
Review by Lt Richard Singfield of the Kammo Tactical MTP Airborne Webbing Set
We sent one of our new Kammo Tactical Webbing sets to The Kings School CCF in Canterbury for a field test at a Skill at Arms course at Frimley Park Cadet Training Centre. This is the feedback we received:
 "For the SAA course I found it comfortable and lightweight, as well as easy to take on and off. The pockets were accessible and I was able to use it to store all the items necessary for the course. The Velcro pockets were ideal for the constant loading and unloading of magazines on the course. I saw others on the course struggle with clips and poppers so I would 100% want to purchase a set of webbing with Velcro pouches.
I did notice that the bottom inside of the pouches was not finished very tidily and over time would fray, this may cause some issues getting caught up in magazines and or ammunition, as well as getting stuck on the often oily weapon cleaning kits.
The handle on the back used for picking up the webbing, or picking someone up off the floor in the field, appeared quite thin and I would therefore be concerned that the stitching may come apart quickly.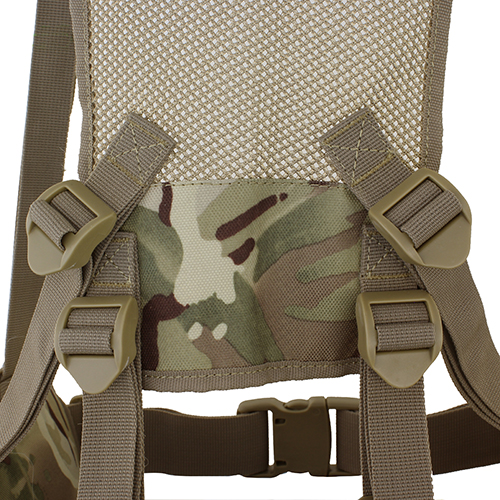 The other noticeable thing, which is more aesthetic than function, in some respects, is the mesh inside the straps and on the back appears too shiny and therefore looks a little cheap!
The webbing appeared similar to the one I used on my CCF basic course last summer, so I would assume it will fit all the kit necessary when fully loaded for being out in the field.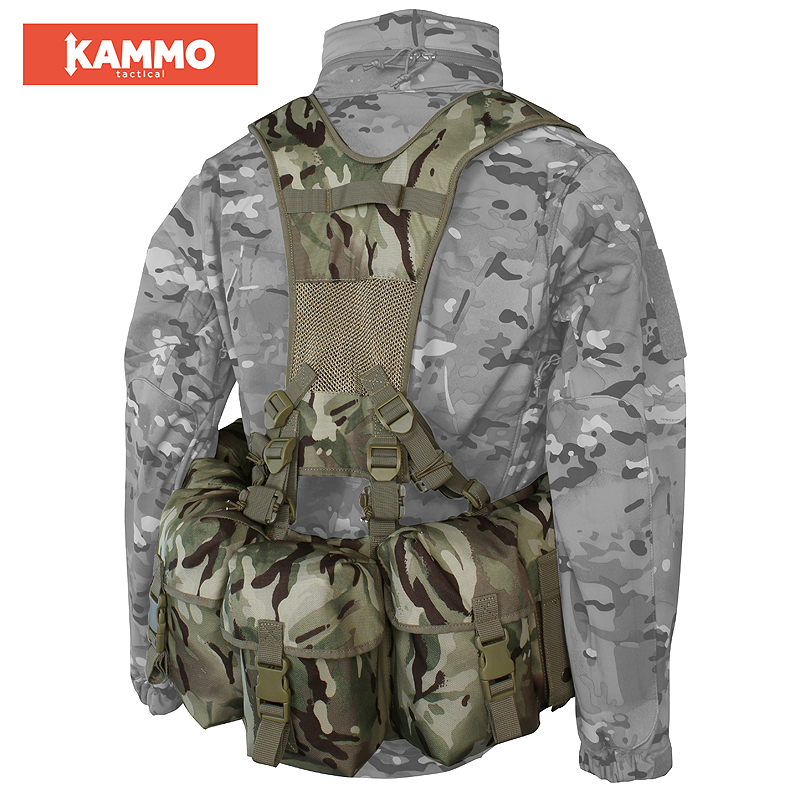 Overall, in my humble opinion, it is a good piece of kit and helped me along to three highly competent SAA rifle lessons, so it did a good job.
Thank you for the opportunity to test out the MTP Airborne webbing from Kammo Tactical."
Lt Richard Singfield, The King's School, Canterbury CCF.
We'd like to thank LT Singfield for his review and also like to mention that his feedback has now been used to amend the product technical specifications for future manufacturing.
Due to the popularity of the Kammo Tactical Airbourne Webbing Set we have sold out but we are expecting fresh stock in on the week beginning 29th May 2017.
There will be a limited amount of stock so we recommend grabbing yourself a set when the stock lands!
Thank you for reading. If you'd like to read our most recent review by Combat & Survival of the Kammo Tactical 24L Daypack please visit this link.
*Contains public sector information licenses under the Open Government Licence v3.0